 Fresh off the success of "Deadpool 2," Ryan Reynolds is re-teaming with that flick's writers for yet another action film. And this time, they're collaborating with one of the kings of the genre.
Netflix announced on Tuesday that it had acquired the rights to a new action flick called "Six Underground," and it's already got a seriously impressive roster of creative talent: Reynolds will star; "Deadpool" and "Deadpool 2" screenwriting duo Rhett Reese and Paul Wernick are penning the script; and none other than Michael Bay is directing.
Ryan Reynolds will star in "Six Underground," Netflix's upcoming action movie directed by @michaelbay and written by Rhett Reese and Paul Wernick, the screenwriters behind Deadpool and Deadpool 2. pic.twitter.com/2vUloYTnAy

— Netflix Film (@NetflixFilm) May 22, 2018
Bay's bonafides in the action genre are legendary, putting out some of the most recognizable titles in that category over the past few decades in either a director and/or producer capacity. In case you need a refresher, his hits include the "Bad Boys," "Transformers," and "Purge" series, "Armageddon," the rebooted "Teenage Mutant Ninja Turtles," and most recently, "A Quiet Place."
For "Six Underground," Bay will once again produce. There are no details about the film's plot, though the official Netflix press release says the film is "based on an original idea" by Reese and Wernick, who are also producing.
According to Variety, the film will be one of the most expensive that Netflix has made so far, with an estimated budget in the $125 million range. The streaming service reportedly beat out several other suitors for the project, including Bay's home studio Paramount, after committing to the eye-popping pricetag.
Production on "Six Underground" is slated to begin sometime this summer, and Netflix hopes to release it worldwide sometime in 2019.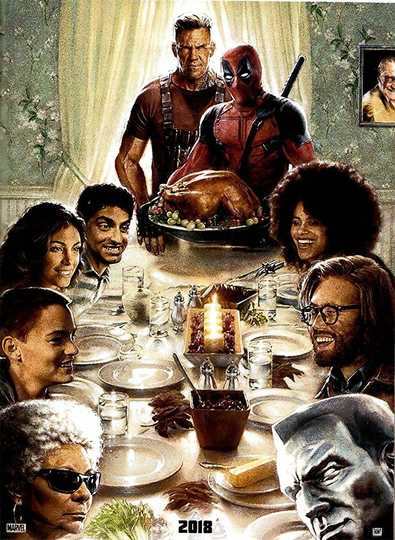 Deadpool 2
Wisecracking mercenary Deadpool battles the evil and powerful Cable and other bad guys to save a boy's life. Read More