 Is "Star Wars" is pressing pause on standalone spinoffs like "Solo" and "Rogue One"?
Lucasfilm is indeed putting spinoffs on hold, according to a report by Collider, in order to concentrate more on "Episode IX" and their plans for the next trilogy after it. So, that means a halt to the Obi-Wan Kenobi movie that was in development. And unknown is the fate of a Boba Fett spinoff from James Mangold, rumors of which were flying around before "Solo's" release.
The slowdown comes on the heels of the disappointing box office returns of "Solo," which were lower than expected. "Solo" made $84.4 million on opening weekend and has brought in $339.5 million worldwide in four weeks, but that falls short of how "Rogue One" performed during that same time period.
Of course, to be fair, "Solo" opened in the far busier summer season versus the year-end holidays when the three most recent "Star Wars" movies debuted.
Still, the standalone spinoffs have had a rocky history in their brief existence. "Rogue One" required extensive reshoots, with Tony Gilroy basically taking over as director from Gareth Edwards. Phil Lord and Christopher Miller were fired in the middle of shooting "Solo," with Ron Howard taking over.
With this move, Lucasfilm seems to be focusing on the trilogy shepherded by "Last Jedi" director Rian Johnson and a series of films from "Game of Thrones" showrunners David Benioff and D.B. Weiss.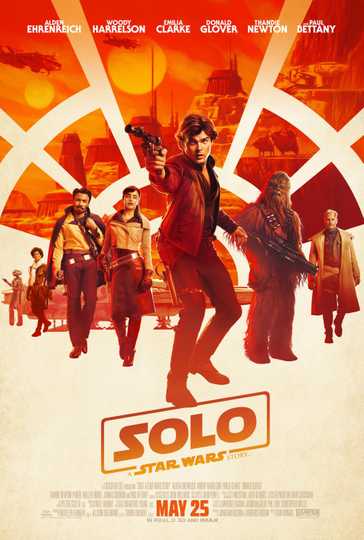 Solo: A Star Wars Story
Through a series of daring escapades deep within a dark and dangerous criminal underworld, Han Solo meets his mighty future copilot Chewbacca and encounters the notorious gambler Lando Calrissian. Read More