9 Things You Never Knew About Tom Hanks and Meg Ryan's 'Sleepless in Seattle'
Romantic comedies like "Sleepless in Seattle" don't come around so often. The right mix of heart, humor, and chemistry is hard to master. Nora Ephron's script and two magnetic actors (who barely share any screen time together, yet you feel like they're deeply connected anyhow) make it a timeless classic of the genre.
"Sleepless in Seattle" was released 25 years ago on June 25, 1993. Although you probably think you know the movie inside and out, here are a few facts about the iconic Hanks/Ryan gem that will fill you in even more.
1. "Sleepless in Seattle" was Tom Hanks and Meg Ryan's second film together out of four. "Joe Versus the Volcano" came out in 1990 as the first collaboration, "You've Got Mail" was released in 1998, and "Ithaca" debuted in 2015.
2.Julia Roberts turned down the lead role of Annie.
"I'd been offered 'Sleepless in Seattle,' but couldn't do it. [Meg Ryan] and Tom Hanks are just such a jewel of a fit in that. I guess what they did for that moment in time is sort of what Richard [Gere] and I were doing across town (in the 1990 film Pretty Woman), you know?" Roberts revealed to InStyle in 2014.
3. Tom Hanks reportedly declined to play the role of Sam Baldwin initially.
4. He eventually took the part, but later admitted he was "extremely cranky" while filming.
"Coming and saying, 'Why does the kid have so many good lines?' I had made enough movies to get smoked on a couple of occasions, as well as thinking that I was a big shot and 'My voice must be heard,'" Hanks confessed in Erin Carlson's book, "I'll Have What She's Having: How Nora Ephron's Three Iconic Films Saved the Romantic Comedy." 5.Nora Ephron's voice was used for the radio caller "Disappointed in Denver.'
6.Rita Wilson (Tom Hanks' wife) auditioned for Rosie O'Donnell's part, but as it was already taken, Ephron offered her the small -- but impactful -- role of Suzy.
7. The scene where Suzy cries about "An Affair to Remember" was the late Nora Ephron's favorite moment in the film. "I think probably, in that movie, I like it the most [and it] is also the scene that plays the best," she explained. Ephron felt the moment didn't move the plot forward, but she knew it could work if the right actress nailed it.
8. Tom Hanks and Victor Garber ended up improvising their part of the scene. According to Ephron, they took what was around "two lines of dialogue" and improvised their jokingly weepy discussion about "The Dirty Dozen."
9. A musical adaptation of the movie premiered in 2013 at The Pasadena Playhouse. The production is headed to London's West End.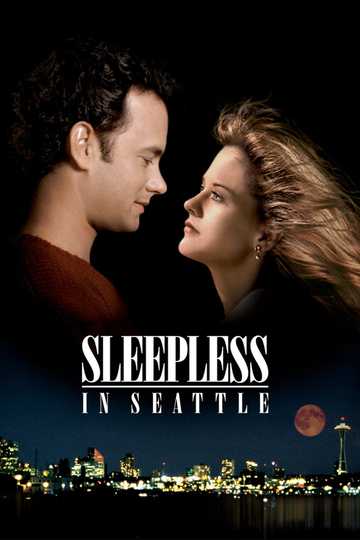 "What if someone you never met, someone you never saw, someone you never knew was the only someone for you?"
1 hr 45 min
Jun 24th, 1993
Realising that his father Sam has still not come to terms with his wife Maggie's death, his eight-year-old son Jonah forces him to call a national radio talk show,... Read the Plot