It's Official: Miles Teller Is Goose's Son, Star Reacts to 'Top Gun: Maverick' Casting
Miles Teller is on the highway to the danger zone.
"Top Gun: Maverick" has cast the late Goose's (Anthony Edwards) now older son with the "Whiplash" and "Thank You for Your Service" star.
Nicholas Hoult and Glen Powell were also said to be in consideration, but considering this is a "Maverick" movie, they probably wanted someone who would spar well with Tom Cruise. Miles Teller has that cocky attitude in spades.
The Hollywood Reporter had said they were doing screen tests in the final rounds, and that's where Miles Teller must've pulled ahead.
He shared the news in true "Top Gun" need-for-speed fashion:
Anthony Edwards and Meg Ryan played the young lad's parents in the 1986 movie. Mini Goose was featured in the "Great Balls of Fire Scene," and shown with blond hair:
So maybe they'll dye Miles Teller's hair, or just show that he got darker hair as he got older. Not exactly a big deal, but still -- someone around here has to care about continuity!
"Top Gun: Maverick" is scheduled for release on July 12, 2019.
Want more stuff like this? Like us on Facebook.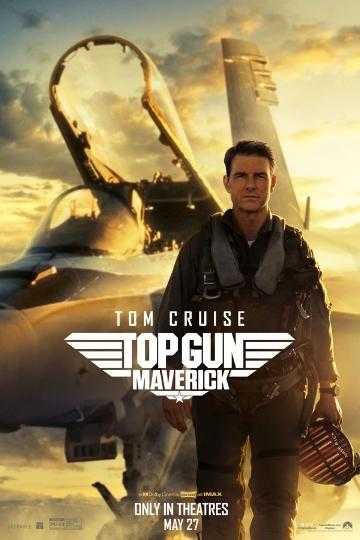 "Feel the need... The need for speed."
2 hr 11 min
May 27th, 2022
Showtimes & Tickets
After more than thirty years of service as one of the Navy's top aviators, Pete "Maverick" Mitchell (Tom Cruise) is where he belongs, pushing the envelope... Read the Plot