George Clooney sustained minor injuries after he was involved in a motorbike accident in Italy this week, but the actor is expected to make a full recovery.
A representative for the Oscar-winning star released a statement to The Hollywood Reporter confirming the incident, which took place in Sardinia on Tuesday. Clooney was reportedly on location in Italy shooting an adaptation of the novel "Catch-22" for Hulu.
"George was treated and released from an Olbia hospital," Clooney's rep said in the statement to THR. "He is recovering at home and will be fine."
According to local media outlets, Clooney had been on his way to set on his motorbike when a car suddenly pulled out in front of him, causing a collision. TMZ reported that the impact was so severe that the actor's helmet shattered, and he was thrown 20 feet in the air before landing on the car's windshield, which also shattered. The site says Clooney's rep confirmed this series of events.
Thankfully, despite the seeming seriousness of the crash, Clooney was not severely harmed. He checked into a local hospital complaining of pain in his pelvis and bruising on one leg and arm, and was released soon after.
Here's wishing Clooney smoother travels on his road to recovery.
[via: The Hollywood Reporter, TMZ]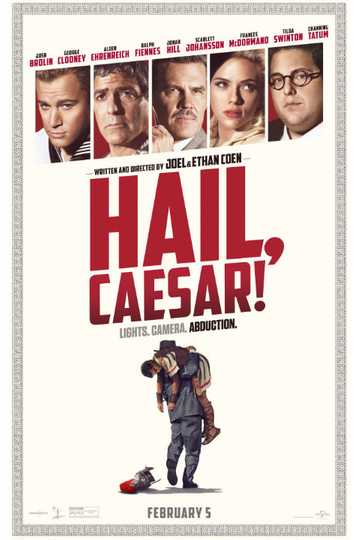 Hail, Caesar!
When a Hollywood star mysteriously disappears in the middle of filming, the studio sends their "fixer" to get him back. Set in the 1950s, the story was inspired by the career of Eddie Mannix (1891–1963). Read More