July 19th, 2018
by Gina Carbone
'It: Chapter 2': Jessica Chastain Posts Awesome Beverly Fan Art as First Footage Hits Comic-Con
"It" is almost ready to welcome you back to Derry for "Chapter 2."
By the way, if you call the number in the keychain above, from "It" director Andy Muschietti's Instagram, it gives you an incorrect number message. At least it did for us. Maybe it'll direct you straight to Pennywise, inviting you to come down and float with him.
At any rate, "It: Chapter 2" shared some footage yesterday at San Diego Comic-Con, but it wasn't too exciting. And it wasn't released to the public. Red balloon = popped.
It was mostly behind-the-scenes shots from early filming with the cast -- including James McAvoy as adult Bill, Jessica Chastain as Beverly, Bill Hader as Richie, Isaiah Mustafa as Mike, Jay Ryan as Ben, James Ransone as Eddie, and Andy Bean as Stanley.
According to IGN, the footage did include a scene with the older Losers Club members reuniting at a restaurant. Bill Hader's Richie asks the group what they'd like to talk about, knowing full well what they'll be talking about.
Here's a more detailed description from Den of Geek with references to Stephen King's novel:
"In a sequence that is sure to raise an eyebrow of anyone who's read Stephen King's magnum opus in prose form (or saw the dippy 1990 miniseries), we are able to quickly glean the adult cast of It: Chapter Two has gathered in a sequence set in a Chinese restaurant. It is the moment where the Losers Club is all reunited for the first time since their summer pact in 1989, now adults who can barely recall childhood or each other.

James McAvoy stands tall as Bill Denbrough, sporting a full luscious mane of hair for those wondering if McAvoy was shaving his head again (Bill goes bald in the book). He is staring incredulously at all his childhood friends gathered in one place, including Chastain as an adult Beverly, and most deliciously Bill Hader as adult Richie.

Banging a tacky ceremonial gong behind him (it is set in suburban Maine), Hader's Richie shouts out, "What's up losers?! So what do y'all want to talk about?" At least the way it is edited, James Ransone's adult Eddie Kaspbrak mutters "holy sh*t" in disbelief. The sequence is part of a sizzle reel that also includes Chastain's adult Bev being phased by something and checking her smartphone, in a departure from the 1985-set novel."
The "It" sequel picks up 27 years after the first movie, but also includes the younger stars.
Jessica Chastain already shared a face-morphing photo with young Beverly Marsh star Sophia Lillis, and she shared a new piece of fan art with younger Beverly passing the red balloon to her older self:
Lovely. Yes, Sophia Lillis is the spitting image of a young Amy Adams, but HBO is already going down that road right now with "Sharp Objects." You can't typecast Sophia Lillis as Young Amy Adams in Everything.
Here's a look at the "It: Chapter 2" table read from earlier this month:
And here's James McAvoy with the young and young-at-heart Losers:
"It: Chapter 2" just started filming, so we can't expect a trailer to arrive anytime soon. It's scheduled to open in theaters September 6, 2019.
Want more stuff like this? Like us on Facebook.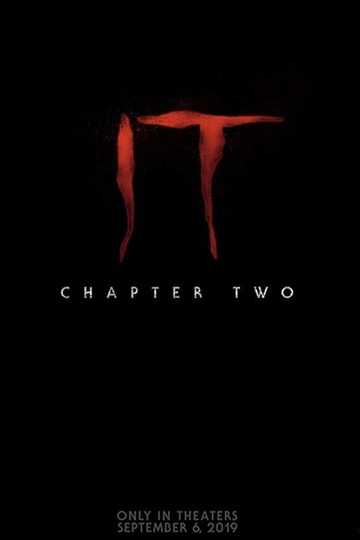 It Chapter Two
27 years after overcoming the malevolent supernatural entity Pennywise, the former members of the Losers' Club, who have grown up and moved away from Derry, are brought back together by a devastating phone... Read More