This sixth mission was sooooooo very possible for Tom Cruise.
"Mission: Impossible - Fallout" just had the best opening weekend of the franchise to date. It also easily beat all competition to take the No. 1 spot on the box office chart for the final weekend of July.
The $61.5 million for M:I-6 topped the previous opening high of $57.8 million for "Mission: Impossible II" in 2000, and the $55.5M for "Mission: Impossible - Rogue Nation" in 2015.
So far, in addition to the $61.5M domestic, "Fallout" has already earned $92M overseas for a current total of $153,500,000.
"Mission: Impossible - Ghost Protocol," aka M:I-4, has the current overall franchise record with $694.7 million worldwide, followed by "Rogue Nation" with $682.7 million, and "Mission: Impossible II" with $546.4 million. So we'll have to wait and see where "Fallout" falls in the final tally.
"Mamma Mia! Here We Go Again" just barely lost the top spot last week to "The Equalizer 2," and this week it's No. 2 again, but it managed to barely top Denzel Washington's sequel. (Last week Denzel won by $1 million, this week Cher wins by $1 million. This is the fun summer game we never saw coming.)
"Hotel Transylvania 3: Summer Vacation" took the fourth spot on the chart with $12.3 million. The other big new movie this week, beyond "Fallout," was "Teen Titans Go! To the Movies," which had to settle for fifth place with $10.5 million.
Sixth place went to Marvel Studios' "Ant-Man and the Wasp." "Skyscraper" -- which has only been out for three weeks -- is now barely hanging on in the top 10; its $5.4 million put it at No. 9, ranking below "Incredibles 2," and "Jurassic World: Fallen Kingdom."
"Incredibles 2" is now just $4 million away from reaching $1 billion worldwide. Considering it picked up over $7 million over the weekend, from the healthy domestic box office alone, we can expect the supers to pick up an official Billion Club invitation any day now. It already has the title of highest-grossing animated film at the domestic box office. Ever.
The "Jurassic World" sequel got to $1 billion a while ago, with more help from the foreign box office. The "Ant-Man" sequel is close to $400 million worldwide, but it's not a contender for The Billion Club. "Skyscraper" is currently at $225,758,089 worldwide, with most of that coming from the foreign box office. Those international coins make all the difference sometimes!
What's next?
"Christopher Robin" is coming August 3 to drain your tear ducts, and "The Spy Who Dumped Me" will be sneaking in as well. But keep an eye on M:I-6 to see how high it flies around the world.
[Via: Deadline, Box Office Mojo, Variety]
Want more stuff like this? Like us on Facebook.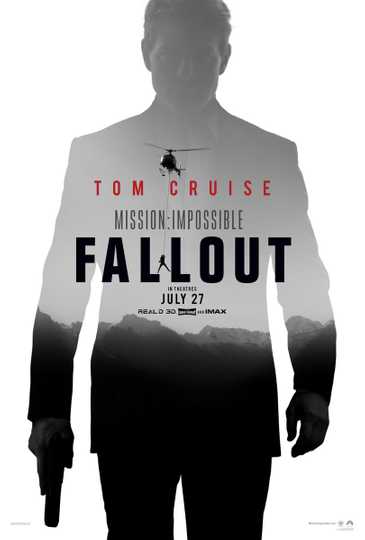 Mission: Impossible - Fallout
When an IMF mission ends badly, the world is faced with dire consequences. As Ethan Hunt takes it upon himself to fulfill his original briefing, the CIA begin to question his loyalty and his motives. The... Read More