July 30th, 2018
by Gina Carbone
What's New on TV, Netflix, Digital & DVD/Blu-ray This Week: July 30-August 5
At a loss for what to watch this week? From new DVDs and Blu-rays, to what's streaming on Netflix, we've got you covered.
New Video on Demand, Streaming, and Digital
• "Avengers: Infinity War"
Avengers, assemble! Rabbit, Steve Rogers, Mr. Stark, and friends await as "Avengers 3" debuts on digital Tuesday, July 31, and then on Blu-ray/DVD August 14.
Each release comes with more than two hours of bonus features, including a gag reel, commentary, and tons of behind-the-scenes making-of featurettes. There's also the digital exclusive "A Directors' Roundtable" with eight directors reflecting on how their movies have contributed to the Marvel Cinematic Universe.
Marvel Studios is also releasing the first two "Avengers" movies -- "The Avengers" and "Avengers: Age of Ultron" -- on 4K UHD digitally on July 31, and physically on August 14.
• "Casual" Season 4 (Hulu)
The fourth and final season of "Casual" will be available for viewing in its entirety on July 31. All episodes arriving at once! Michaela Watkins, Tommy Dewey, Tara Lynne Barr, and Nyasha Hatendi will return for the end of this story following a newly divorced single mother living with her brother and daughter.
• "Bad Samaritan"
David Tennant, Robert Sheehan, Kerry Condon, and Jacqueline Byers star in this thriller debuting August 3 on digital, then August 14 on Blu-ray/DVD. This "terrifying cautionary tale" follows a burglar who stumbles on a woman being held captive by a serial killer when he breaks into a house he thought would be an easy score.
***
This Wednesday marks the start of a new month, and you know what that means: A heap of new titles will be added to Netflix as of August 1, and many more will be leaving us.
Check out what's arriving on August 1 alone:

"Batman Begins" (2005)
"Chernobyl Diaries" (2012)
"Clerks" (1994)
"Constantine" (2005)
"Dreamcatcher" (2003)
"Edge of Fear" (2017)
"Eraser" (1996)
"Gran Torino" (2008)
"House of Deadly Secrets" (2018)
"Los tiempos de Pablo Escobar:" Season 1
"Million Dollar Baby" (2004)
"No Reservations" (2007)
"Once in a Lifetime Sessions with Moby"
"Once in a Lifetime Sessions with Nile Rodgers"
"Once in a Lifetime Sessions with Noel Gallagher"
"Once in a Lifetime Sessions with TLC"
"P.S. I Love You" (2007)
"Secretariat" (2010)
"Silverado" (1985)
"Steel Magnolias" (1989)
"Stripes" (1981)
"Switched" (Netflix Original)
"The Aviator" (2004)
"The Golden Compass" (2007)
"The Informant!" (2009)
"The Lord of the Rings: The Fellowship of the Ring" (2001)
"The Princess Diaries 2: Royal Engagement" (2004)
Netlifx loves to debut originals on Fridays, and the titles below are all arriving this Friday, August 3:
• "Like Father" (Netflix Original)
Kristen Bell and Kelsey Grammer play father and daughter in this new comedy costarring Seth Rogen. "When a workaholic young executive is left at the altar, she ends up on her Caribbean honeymoon cruise with the last person she ever expected: her estranged and equally workaholic father. The two depart as strangers, but over the course of a few adventures, a couple of umbrella-clad cocktails and a whole lot of soul-searching, they return with a renewed appreciation for family and life." Here's the trailer.
• "Marching Orders" (Netflix Original)
Yes, another great Netflix docuseries! Watch this top-ranked college marching band -- Bethune-Cookman University Marching Wildcats -- as they fight to keep their spots, memorize routines, tend to their social lives, and slay the competition. Here's the trailer.
• "I Am a Killer" (Netflix Original)
Really conflicted about this one. It sounds like it could glamorize killers. It's certainly giving them even more of a platform. But ... it's real. In this new true crime series, "Death row inmates convicted of capital murder give a firsthand account of their crimes."
• "Cocaine Coast" (Netflix Original)
"In 1980s Galicia, Spain, a young fisherman becomes a prosperous cocaine smuggler by providing Latin American suppliers with a European entry point."
• "Dinotrux Supercharged" Season 3 (Netflix Original)
"Amped up with powers that make them faster, stronger, and more agile than ever, the Dinotrux are back to face new challenges and meet new friends."
***
New on DVD and Blu-ray
• "Overboard"
Anna Faris, Eugenio Derbez, Eva Longoria, John Hannah, and Swoozie Kurtz star in this comedy remake arriving on Blu-ray/DVD July 31. The release comes with audio commentary from writer-director Rob Greenberg, writer-producer Bob Fisher, and producer Benjamin Odell; there are also three behind-the-scenes featurettes: "Chemistry Is Comedy," "Culture Clash," and "Captains of the Ship: Bob & Rob."
• "Final Portrait"
Stanley Tucci wrote and directed this biodrama based on James Lord's memoir "A Giacometti Portrait." Geoffrey Rush and Armie Hammer star in the story of famed artist Alberto Giacometti, who asks the American writer and art-lover James Lord to sit for a portrait which takes much longer than either of them anticipate. Clémence Poésy and Tony Shalhoub co-star in the film, which debuts on DVD and Digital July 31. Extras include behind-the-scenes footage from the set, and interview clips with the cast and filmmakers.
• "The Miracle Season"
Helen Hunt and William Hurt star in this film based on the true story of the Iowa City West High School girls' volleyball team. After the tragic death of their star player, Caroline "Line" Found (Danika Yarosh), the team must band together under the guidance of their tough-love coach and Caroline's iron-willed father in hopes of winning the state championship. The drama arrives on DVD and Digital July 31.
***
TV Worth Watching
• "The Sinner" Season 2 (Wednesday on USA at 10 p.m.)
The first season with Jessica Biel was amazing, and this actually sounds even better. Bill Pullman returns from Season 1 as Detective Harry Ambrose. This time, the story follows whether or not a 13-year-old boy (Elisha Henig) killed his parents. The great Carrie Coon ("The Leftovers") and her real-life husband Tracy Letts ("Divorce") are joining this season -- Coon as an enigmatic local woman, and Letts as a childhood friend of Harry Ambrose.
• "Making It" (Tuesday on NBC at 10 p.m.)
"Parks and Rec" reunion time! Amy Poehler and Nick Offerman host this lighthearted six-episode crafting competition series. Eight of the most talented makers from across the country will take on a variety of handmade projects with the hopes of impressing Poehler, Offerman, and the expert judges -- Simon Doonan and Dayna Isom Johnson.
• "The Originals" Series Finale (Wednesday on The CW at 9 p.m.)
"The Vampire Diaries" is over, and now its spinoff is about to end, too. But hey -- at least this spinoff's spinoff is starting soon. The Season 5/series finale is called "When the Saints Go Marching In," airing August 1: "Intent on saving Hope's (Danielle Rose Russell) life, Klaus' (Joseph Morgan) plan will change the lives of the Mikaelson family forever." Hope's new spinoff, "Legacies," premieres on The CW in October.
Want more stuff like this? Like us on Facebook.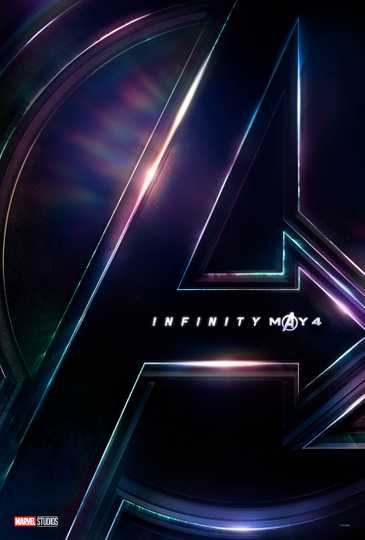 Avengers: Infinity War
As the Avengers and their allies have continued to protect the world from threats too large for any one hero to handle, a new danger has emerged from the cosmic shadows: Thanos. A despot of intergalactic... Read More