August 30th, 2018
by Gina Carbone
Hugh Jackman Is Scandal-Struck Politician Gary Hart in 'The Front Runner' Trailer
Hugh Jackman may be an Oscar frontrunner himself after "The Front Runner."
The Jason Reitman film premieres at the Telluride Film Festival, before its November release in theaters, and just shared its first trailer with Entertainment Weekly.
Jackman plays U.S. politician Gary Hart, who was the Democratic frontrunner for president in 1988. But his chances nosedived when a love affair came to light, at a time when the press was starting to pay more attention to candidates' personal lives, and the line between salacious gossip and news was blurring.
"There was a moment when Gary Hart looked like he was going to be the next president of the United States. And within a week he was out of the race and never ran again," Reitman told EW. "It was a moment in which the Hart campaign, The Washington Post, the Miami Herald, and Hart himself were trying to make decisions in real time with not enough information and no sense of how much the landscape had changed forever."
"The Front Runner" is based on the book "All the Truth Is Out: The Week Politics Went Tabloid" by Matt Bai, who co-wrote the film's script.
Vera Farmiga plays Gary Hart's wife, Lee Hart; J.K. Simmons plays campaign manager Bill Dixon; Sara Paxton is Donna Rice, the actress/model involved in the scandal. According to EW, Mamoudou Athie plays A.J. Parker, an amalgamation of reporters for The Washington Post; Molly Ephraim is Irene Kelly, another composite character, who is a scheduler with campaign; Steve Zissis is real-life Miami Herald reporter Tom Fiedler. Alfred Molina, Kaitlyn Dever, and Mike Judge also star.
Director Jason Reitman said the film will observe the story "from every perspective," and you can get a sense of that in the trailer:
Here's the synopsis, via Variety:
"'The Front Runner' chronicles the rise and fall of Hart, a charismatic U.S. Senator from Colorado, who was considered the frontrunner for the 1988 Democratic presidential nomination when his campaign was sidelined by the story of an extramarital relationship with Donna Rice. In what may have been the first merger of tabloid journalism and political journalism, Hart was forced to drop out of the race."
"The Front Runner" will open, fittingly enough, just after election day on November 7.
Want more stuff like this? Like us on Facebook.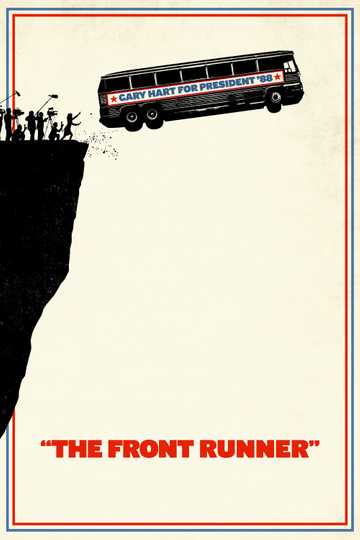 The Front Runner
Gary Hart, former Senator of Colorado, becomes the front-runner for the Democratic presidential nomination in 1987. Hart's intelligence, charisma and idealism makes him popular with young voters, leaving... Read More