'Instant Family' Trailer: Mark Wahlberg, Rose Byrne Take in Foster Kids
Take a couple, add three foster kids, and — bam! — you've got "Instant Family."
The first trailer for the family comedy was unveiled today on "The Ellen DeGeneres Show" by star Mark Wahlberg. He and Rose Byrne play a married couple who are renovating a five-bedroom house, even though they aren't planning to have children.
Then Byrne starts researching foster kids and they decide to take in three siblings (Isabela Moner, Gustavo Quiroz, Juliana Gamiz). But of course, becoming an instant family isn't quite that easy and hijinks and mistakes ensue as Byrne and Wahlberg learn how to be Mom and Dad.
The movie is directed by Sean Anders, who based it on his own real-life experience of adopting foster kids with his wife. It's certainly a family comedy in the vein of his other movies, like "Daddy's Home," but with a more emotional edge. Octavia Spencer and Tig Notaro also star.
"Instant Family" opens in theaters November 16.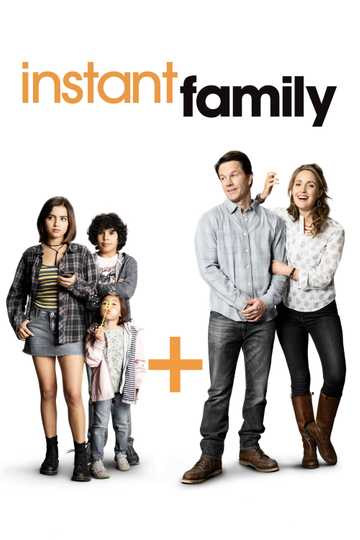 "Just add chaos, laughter, awkwardness, mistakes, love..."
1 hr 58 min
Nov 16th, 2018
When Pete and Ellie decide to start a family, they stumble into the world of foster care adoption. They hope to take in one small child but when they meet three... Read the Plot