"Bond 25," the as-yet-untitled next outing in the venerable James Bond franchise, is set for a major overhaul after director Danny Boyle abruptly left the project last month. As producers scramble to search for a replacement, several frontrunners have apparently emerged.
According to a report from Variety, there are currently three names in the mix for the coveted gig: Yann Demange, Bart Layton, and S.J. Clarkson. And from the sound of it, Demange and Clarkson are at the front of the pack.
Demange's name should already be familiar to Bond fans, since he was also among the frontrunners vying to direct "Bond 25" back when the flick was searching for a helmer the first time around. While things didn't work out then, it looks like he may have another good shot, especially after Variety reports that he impressed longtime Bond producers Barbara Broccoli and Michael G. Wilson at their initial meeting earlier this year. They'll now schedule a screening of his upcoming film "White Boy Rick" to assess his storytelling skills, according to the trade.
As for the new names in the mix, Layton certainly has the experience in the heist film world, having helmed this year's well-received crime drama "American Animals." And Clarkson has the action angle covered, securing the director's chair for the upcoming "Star Trek 4," which will mark not only her feature directorial debut, but also the first time a female filmmaker has helmed a "Star Trek" movie.
That latter achievement may give Clarkson the edge here, since if she lands the "Bond 25" job, she will also be the first woman to direct a Bond flick, too. The British director has already helmed a bunch of beloved TV projects, including "Orange Is the New Black," "Jessica Jones," "Ugly Betty," "House," and "Dexter." It would be exciting to see her bring her unique point of view to a franchise that's in desperate need of some new blood.
Boyle was to have been that shot in the arm, but he backed out shortly before filming was to begin, using that old excuse of "creative differences." Apparently he and screenwriting partner John Hodge butted heads with studio MGM over the script, which Boyle had insisted remain untouched. It seemed that everything was going smoothly -- Variety reports that casting was just about to begin for a new Bond girl and villain -- when the director decided to walk.
Now, it's unclear if the film will meet its scheduled November 2019 release date. At this point, it's not looking great, but if one of these three candidates can claim the job in the coming weeks, it's possible that the flick could still roll out as planned.
Stay tuned to see how this one shakes out.
[via: Variety]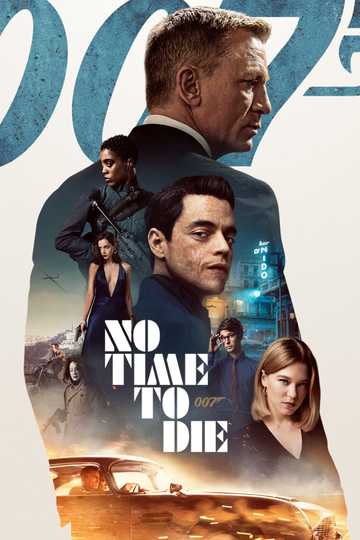 No Time to Die
Bond has left active service and is enjoying a tranquil life in Jamaica. His peace is short-lived when his old friend Felix Leiter from the CIA turns up asking for help. The mission to rescue a kidnapped... Read More