Olivia Munn seems to be getting a lot of flak for doing the right thing.
In the promotional tour for "The Predator," the actress has been opening up about going to Fox with concerns about a registered sex offender's cameo in the movie. The scene with Steven Wilder Striegel was subsequently cut, but Munn recently said that director Shane Black (a friend of Striegel's) and her co-stars have been shunning her. 
On Tuesday's "The Ellen DeGeneres Show," Munn told the host she was also criticized by Fox for informing those cast members.
"When I did call my co-stars, I got chastised the next day by people in the studio for telling them and, why am I not just keeping quiet? It's all going to be OK, it got deleted, what's the big deal?"
After Munn spoke up and the scene was cut, several cast members backed out of promotional appearances (which she said she was contractually obligated to do) at the Toronto International Film Festival. She and 11-year-old Jacob Tremblay were the only ones to show up at a Hollywood Reporter interview. Munn also noted that Black had yet to reach out to her on the subject.
As Munn told DeGeneres, "My castmembers, nobody said anything to me about it. Nobody talked to me. Nobody reached out that whole day.
"At first I thought maybe it's because they just don't know what to say, they want to stay out of the way. But privately I did feel iced out and I think that's what's really important for people to understand is when you see something, you have to say something. However, it's not going to be easy and there will be people that just get mad at you for not playing the game."
Since TIFF, Sterling K. Brown has tweeted his support of Munn and Keegan-Michael Key's publicist explained his absence at those appearances as due to the Jewish holiday. Boyd Holbrook also issued a statement Monday saying, "I am proud of Olivia for the way that she handled a difficult and alarming situation."
And Munn isn't ready to stop speaking out anytime soon.
"I think that people expected me to be quiet because it's my movie, but the truth is I don't care," she said. "I don't care if this movie gave me all the money in the world and all the power. If it cost one person's life, they can take it. I don't want this career."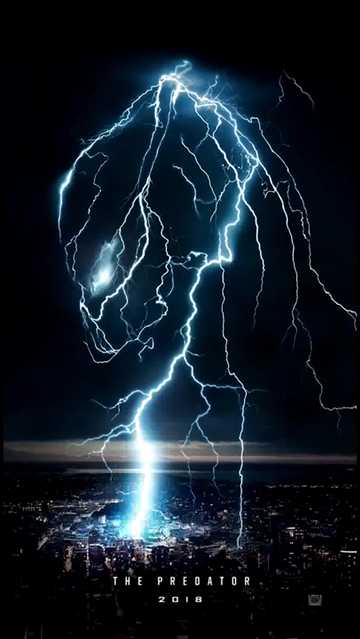 The Predator
When a kid accidentally triggers the universe's most lethal hunters' return to Earth, only a ragtag crew of ex-soldiers and a disgruntled female scientist can prevent the end of the human race. Read More