September 24th, 2018
by Gina Carbone
'Kingsman 3' Gets Official Release Date to End Trilogy
The "Kingsman" trilogy will end in just over a year.
But the prequel, the TV series, and the "Statesman" movie...? Well, we'll see.
Matthew Vaughn is returning to direct "Kingsman 3," which he previously said would mark "the conclusion" of the Harry Hart (Colin Firth)-Eggsy (Taron Egerton) relationship. The film will end the trilogy that started with "Kingsman: The Secret Service" in 2015, and "Kingsman: The Golden Circle" in 2017.
Here's the release date scoop from Exhibitor Relations:
Excellent. Mark your calendar for November 8, 2019. (So far, that date also holds the "Sonic the Hedgehog" movie, and "Midway.")
You may recall reading the updates from ThatHashtagShow last month, saying "Kingsman 3" was looking to cast a couple of key roles and would start filming in the United Kingdom this January. It was reportedly planning to film back-to-back with the planned prequel movie, "Kingsman: The Great Game," following  the organization in the early 20th Century.  There was speculation that two actors being cast for "Kingsman 3" might have direct ties to "The Great Game."
According to Empire, there's also meant to be an eight-hour "Kingsman" TV show in the works, and a "Statesman" film following the world of Channing Tatum, Jeff Bridges, and Halle Berry's American agents.
But so far all we have is a release date for "Kingsman 3," so stay tuned for more on "The Great Game," the TV series, and the "Statesman" film.
Want more stuff like this? Like us on Facebook.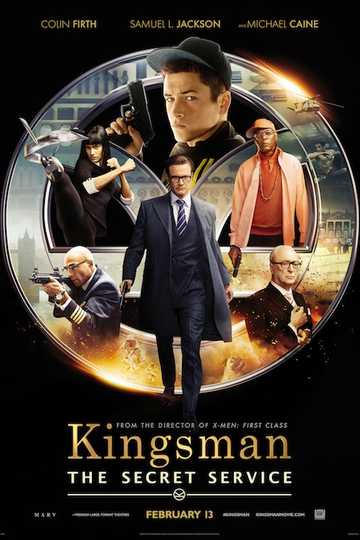 Kingsman: The Secret Service
The story of a super-secret spy organization that recruits an unrefined but promising street kid into the agency's ultra-competitive training program just as a global threat emerges from a twisted tech... Read More