The third "Kingsman" movie appears to be connected to the planned prequel, "Kingsman: The Great Game."
ThatHashtagShow just shared details on the two upcoming movies, which will reportedly be filmed back to back.
Matthew Vaughn had recently mentioned working on "Kingsman 3," which would mark "the conclusion" of the Harry Hart (Colin Firth)-Eggsy (Taron Egerton) relationship and end the trilogy that started with "Kingsman: The Secret Service" in 2015, and "Kingsman: The Golden Circle" in 2017.
However, there's also an eight-hour "Kingsman" TV show in the works, and "The Great Game," which would go back in time to examine the organization in the early 20th Century.
THS now reports that "Kingsman 3" is set to start filming in the United Kingdom in January. Vaughn and screenwriting partner Jane Goldman may use that movie to introduce a character, or characters, we'll keep following further back in time in "The Great Game."
THS said the filmmakers are now looking to cast two leads for "Kingsman 3":
"One of those new leads will be a teen by the name of Conrad. The young, cocky and charming son of a British Duke, Conrad is eager to find a way to serve his country during World War I…and perhaps the Kingsman offer him just that opportunity. The studio is also looking to cast an older lead male and while no details about his character have been revealed, we do know that the Ralph Fiennes is near or at the top of the studios list.

It sounds like Vaughn might be using 'Kingsman 3' to open a backdoor to 'The Great Game,' introducing Conrad and a new (old) order of Kingsmen."
What do you think? Sound intriguing? We'll have to stay tuned for more details -- and further confirmation from Matthew Vaughn and studio 20th Century Fox -- on the sequel and prequel.
Want more stuff like this? Like us on Facebook.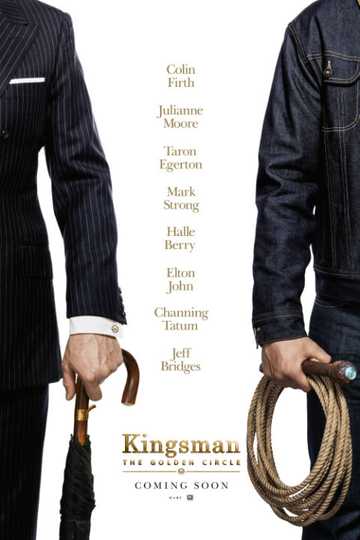 Kingsman: The Golden Circle
When an attack on the Kingsman headquarters takes place and a new villain rises, Eggsy and Merlin are forced to work together with the American agency known as the Statesman to save the world. Read More