'Welcome to Marwen' Unscripted With Steve Carell, Leslie Mann, Janelle Monáe, and Diane Kruger
It's always difficult attempting to imagine a true story for the big screen. Especially one that requires balancing humor, a serious subject matter, and motion capture to boot! But if there was any crew that could tackle it, it's the amazing cast that Robert Zemeckis has put together for his new film "Welcome to Marwen."
To put this entire vision together, the movie recruits the talents ofSteve Carell, Leslie Mann, Janelle Monáe, and Diane Kruger. The four talented actors were kind enough to sit down for an episode of Moviefone's signature series "Unscripted," where they talked shop and gave us a sneak peak of how amazing they can all be when they share the screen.
From start to finish, the "Marwen" team oscillated from uproarious laughter to insightful artistic discussion. Topics discussed include working with motion capture technology, the real secret to preparing for a role (hint: it's bananas), and what it means to leave a legacy.
"Welcome to Marwen" also stars Merritt Wever, Eiza González, Gwendoline Christie, Leslie Zemeckis and comes to theaters December 21st, 2018.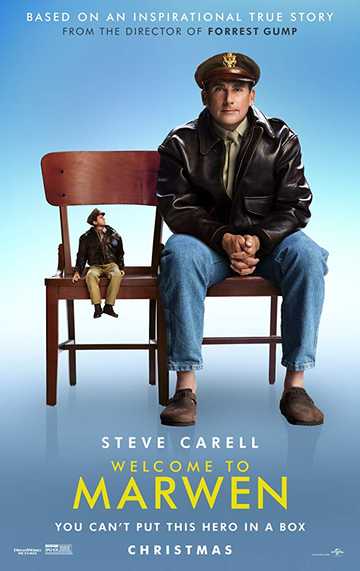 "You can't put this hero in a box."
1 hr 56 min
Dec 21st, 2018
When a devastating attack shatters Mark Hogancamp and wipes away all memories, no one expected recovery. Putting together pieces from his old and new life, Mark... Read the Plot