While Idris Elba has long been eyed as the heir apparent to the James Bond franchise, the actor has repeatedly quashed those rumors. But Elba couldn't help but give those old reports a shake and a stir on Sunday night, after posting a photo of himself running into the man who currently owns the keys to the Aston Martin.
At this weekend's Golden Globes ceremony, Elba bumped into none other than Daniel Craig, who's played 007 since 2006's "Casino Royale," and is set to depart the franchise after the release of the upcoming "Bond 25." Craig has been the source of his own fair share of Bond speculation in recent years, thanks to his open ambivalence about the role and his much-delayed decision to return for one last go-round.
All of this drama set the scene for Elba's hilarious photo, which he shared on social media on Sunday night.
In the snap, Craig is giving Elba an intense, almost cartoonish staredown, and Elba is serving some major side-eye. The latter star summed up the interaction with the succinct-yet-sufficient commentary, "Awks..."
Naturally, fans were ready with their own witty reactions to the moment.
While we can only assume Elba and Craig were hamming it up for the camera, it's kind of fun to imagine that the "Who will play James Bond?" debate would be settled by some sort of hot actor wrestling match. Sign us up for a front row seat.
[via: Twitter Moments]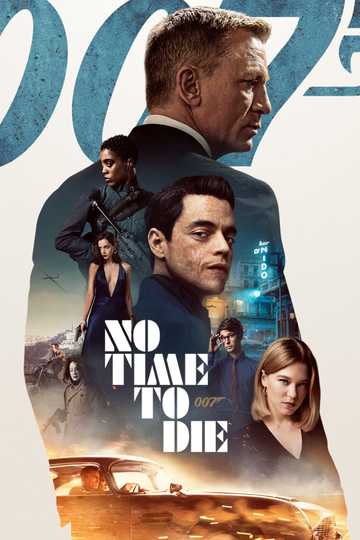 No Time to Die
Bond has left active service and is enjoying a tranquil life in Jamaica. His peace is short-lived when his old friend Felix Leiter from the CIA turns up asking for help. The mission to rescue a kidnapped... Read More