Daniel Craig Would Rather Commit Suicide Than Play James Bond Again
Daniel Craig's contract to play James Bond ends with "Spectre" on Nov. 6, so fans and the media have been endlessly speculating who might step into his shoes (Idris Elba? Damian Lewis? Tom Hiddleston?). One option that is completely off the table? Craig himself.
In an interview with Time Out London, Craig shot down the idea of returning as 007 — shot it, stomped on it, gave it a few stabs, then buried it. He indicated he'd rather commit suicide than play James Bond again.
"I'd rather break this glass and slash my wrists," he said. "No, not at the moment. Not at all. That's fine. I'm over it at the moment. We're done. All I want to do is move on."
Well, of course, the actor did leave a tiny bit of wiggle room, since he referred to "the moment." What about in a few years? "If I did another Bond movie, it would only be for the money," Craig replied.
And as for that endless "who should play Bond" carousel, don't look at him for a suggestion. "I don't give a f---."
Tell us how you really feel, Craig!
Want more stuff like this? Like us on Facebook.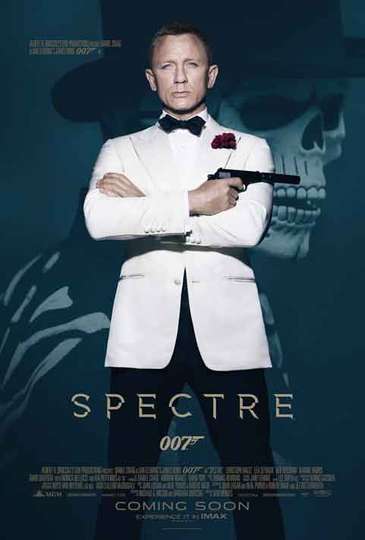 "A Plan No One Escapes"
A cryptic message from Bond's past sends him on a trail to uncover a sinister organization. While M battles political forces to keep the secret service alive,... Read the Plot