This Mini 'Mighty Ducks' Cast Reunion Is Quacking Awesome
The quack attack is back, Jack!
Several members of the cast of "The Mighty Ducks" and its sequels, "D2" and "D3: The Mighty Ducks," reunited over the weekend for a secret project organized by the real-life NHL team whose creation they helped inspire. The Anaheim Ducks revealed the exciting encounter in a series of social media posts, and the actors themselves also shared several images and videos on Twitter and Instagram.
Among those that were present for the reunion were "SNL" star Kenan Thompson (who played Russ Tyler in "D2" and "D3"), Danny Tamberelli (who played Tommy Duncan in the first film), Vincent LaRusso (who played Adam Banks in all three films), Colombe Jacobsen-Derstine (who played Julie "The Cat" Gaffney in "D2" and "D3"), and Garette Ratliff Henson (who played Guy Germaine in all three films). The actors hung out in New York before and during a game between the real-life Ducks and the New York Islanders, and also shot some footage on the ice themselves.
It's not entirely clear why this delightful reunion took place (does it have anything to do with that rumored "Mighty Ducks" TV series?), but the Ducks social media page teased that they "can't wait to show the rest of you cake eaters what we worked on today," hinting that there's more goodies in store for fans.
We can't wait. Now excuse us while we go practice our "Quack! Quack! Quack!" chant in anticipation.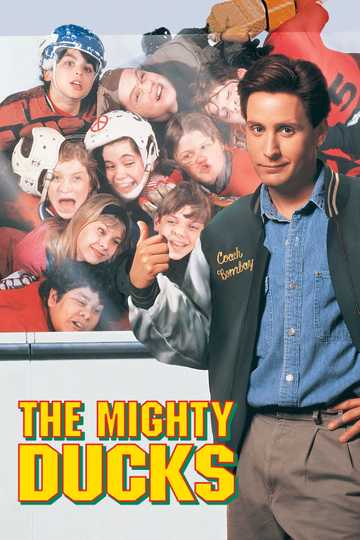 The Mighty Ducks
After reckless young lawyer Gordon Bombay gets arrested for drunk driving, he must coach a kids hockey team for his community service. Gordon has experience on the ice, but isn't eager to return to hockey,... Read More