It doesn't look like "Avengers: Endgame" will be slowing down its astonishing run at the box office any time soon: After less than a week in theaters, the flick has already broken onto the list of the top 10 films of all time.
According to Deadline, "Endgame" raked in an additional $82.2 million on Monday overseas, contributing to a total of accumulation of $948.7 million from international markets since its launch last week. That number puts the flick at number nine all-time on the list of international releases.
The film's race up the all-time worldwide charts has been equally stunning, with "Endgame" now sitting at number 10 overall globally. It's hauled in a whopping $1.343 billion, taking the slot away from previous top-10 finisher "Harry Potter and the Deathly Hallows - Part 2" ($1.342 billion).
In addition to those ridiculously impressive numbers, "Endgame" is also poised to become the highest-performing Hollywood release ever in China (bumping off "The Fate of the Furious"). After setting previews records in its opening week, the film has gone on to make a total of about $386 million in Chinese theaters.
When the dust finally settles, it seems likely that "Endgame" will wind up much, much higher on the international and global charts. Based on its performance so far, it should be a snap.
[via: Deadline]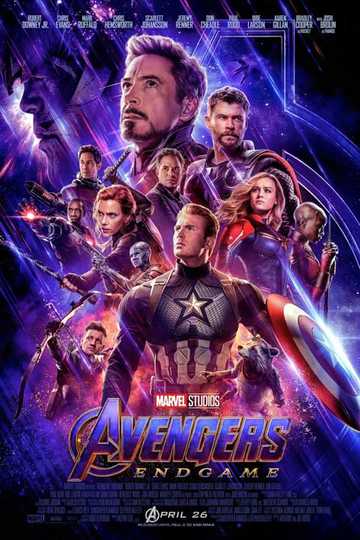 Avengers: Endgame
After the devastating events of Avengers: Infinity War, the universe is in ruins due to the efforts of the Mad Titan, Thanos. With the help of remaining allies, the Avengers must assemble once more in... Read More