May 21st, 2019
by Kelly Woo
New 'Once Upon a Time in Hollywood' Trailer Ushers in the Summer of 1969
"In this town, it can all change like that." That's Hollywood, baby.
Ahead of its world premiere at the Cannes Film Festival today, Quentin Tarantino's "Once Upon a Time in Hollywood" got a new trailer, providing a deeper look at the director's ninth film.
The movie stars Leonardo DiCaprio, Brad Pitt, Margot Robbie, and Al Pacino. Much like "Pulp Fiction," "Once Upon a Time in Hollywood" weaves together a tapestry of stories. It's set in Los Angeles during the summer of 1969, when Charles Manson and his devotees murdered actress Sharon Tate (Robbie) and others.
DiCaprio plays Rick Dalton, the washed-up star of a Western TV series who's trying to carve out a new niche for himself in the industry, while Pitt plays his friend and stunt double Cliff Booth. And they have famous next-door neighbors: Sharon and director Roman Polanski.
The film reunites Tarantino with his "Django Unchained" star DiCaprio and his "Inglorious Basterds" star Pitt. There's even a wink at the latter movie, when DiCaprio's Rick Dalton is filming a scene where he burns Nazi officers alive.
Tarantino recently penned an open letter pleading with Cannes attendees not to spoil the film.
"Once Upon a Time in Hollywood" opens in theaters July 26.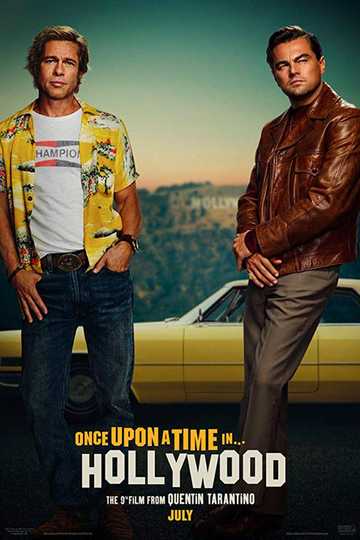 Once Upon a Time… in Hollywood
Los Angeles, 1969. TV star Rick Dalton, a struggling actor specializing in westerns, and stuntman Cliff Booth, his best friend, try to survive in a constantly changing movie industry. Dalton is the neighbor... Read More