'Jack Reacher' Series in the Works at Amazon
Action hero Jack Reacher is making the leap to the small screen, with Amazon nabbing the rights to turn author Lee Child's bestselling books into a TV series.
Deadline reports that the project will be spearheaded by Nick Santora, who previously created CBS series "Scorpion." Santora will write, executive produce, and serve as showrunner on the new drama.
For those keeping track at home, yes, the Reacher character has already appeared on the big screen, in a pair of films starring Tom Cruise as the titular ex-Army investigator. And while 2012's "Jack Reacher" and 2016's "Jack Reacher: Never Go Back" performed well at the box office, Child admitted late last year that he didn't entirely agree with Cruise's casting, thanks to the actor's diminutive height.
"The size of Reacher is really, really important and it's a big component of who he is. The idea is that when Reacher walks into a room, you're all a little nervous just for that first minute," the author explained at the time. "And Cruise, for all his talent, didn't have that physicality."
Presumably, the search will now be on for a much taller actor to fill Reacher's shoes. But the creative team appears to be aiming for a similar vibe to the films, securing original studio Paramount as a producer, and director Christopher McQuarrie as an executive producer.
There are more than 20 books in Child's bestselling series. Stay tuned to find out which ones make the cut for the TV drama.
[via: Deadline]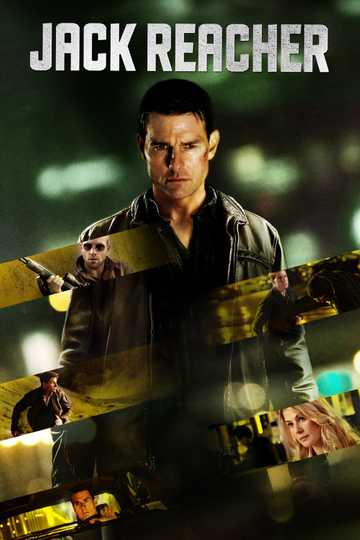 "The Law Has Limits. He Does Not."
2 hr 10 min
Dec 21st, 2012
When a gunman takes five lives with six shots, all evidence points to the suspect in custody. On interrogation, the suspect offers up a single note: "Get Jack Reacher!"... Read the Plot