August 9th, 2019
by Sharon Knolle
Gillian Anderson 'Scullying' Mulder On 'The X-Files,' A Tribute
The set-up of "The X-Files" --  by-the-book agent Dana Scully (Gillian Anderson), is assigned to monitor "Spooky" UFO-obsessed Fox Mulder (David Duchovny) -- gave us some of the greatest eye-rolls in TV history.
Her perpetually refusing to accept Mulder's outlandish theories inspired the verb: "To Scully." As used in a Season 1 episode of "Buffy the Vampire Slayer," when Buffy complained to Giles after he wouldn't believe something strange was going on with Xander: "I can't believe, you, of all people, are trying to Scully me!"
In honor of Anderson's birthday on August 9, some of our favorite "Scullying" scenes.
The first time she meets Mulder in the pilot, and he asks her, "Do you believe in extraterrestrials?" Scully barely manages to keep from laughing. Her lip twitch here is very restrained.
When they arrive at the scene of their first case, Scully stands by in disbelief as Mulder spray-paints an "X" on the side of the road after some possibly UFO-inspired activity.
While we mostly remember Scully for her eye-rolls, she also served up a good number of amused smiles when he started talking about little green (or gray) men.
And then there are times she had to look up to heaven, as if asking, "Why me?" when Mulder did something really stupid, like sneaking onto a military base.
Sometimes Mulder didn't even see the eye-rolling, but we can be sure he heard the exasperated sigh that went along with it. Did we mention the sighing? Being stuck out in the woods with Mulder on yet another wild case, what can a sensible woman do but turn to the camera and shrug?
The all-time best Scullying has to be in the comedic episode "Bad Blood." The story is told from both her and Mulder's point of view. As he remembers it, she's more than usually hostile when he suggests that vampires are to blame for a series of murders. Why doesn't she believe him? "Because they don't exist?" she asks with her very best disapproving eyebrow raise.
The entire episode is an extravaganza of "oh please!" eye-rolls.
Thank you, Gillian, for all those priceless Scully moments.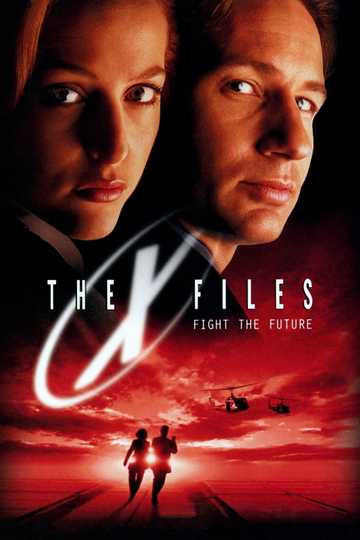 The X Files
Mulder and Scully, now taken off the FBI's X Files cases, must find a way to fight the shadowy elements of the government to find out the truth about a conspiracy that might mean the alien colonization... Read More