Djimon Hounsou Replaces Brian Tyree Henry as 'A Quiet Place 2' Star
The upcoming sequel to 2018 horror hit "A Quiet Place" is making some significant changes, with one leading star bowing out of the project, and another coming in to take his place.
Deadline has the scoop that Brian Tyree Henry has had to drop out of "A Quiet Place Part II," reportedly due to "scheduling problems." The role was to have been "a big one," according to the trade, though no details about the character -- or the film's overall plot -- had been revealed yet.
The good news is that it doesn't appear that there will be too much delay caused by Henry's exit, since his replacement has already been found: Oscar nominee Djimon Hounsou will be taking on the actor's part. The film also stars returning "A Quiet Place" cast members Emily Blunt, Millicent Simmonds, and Noah Jupe, as well as series newcomer Cillian Murphy.
Writer-director John Krasinski -- who also co-wrote and helmed the first flick -- revealed last month that production had begun on the sequel. It's unclear how much, if any, of the film will need to be reworked now that Hounsou has stepped in for Henry, though filmmakers have some wiggle room before the film's release to figure things out.
"A Quiet Place Part II" is currently slated to hit theaters on March 20, 2020.
[via: Deadline]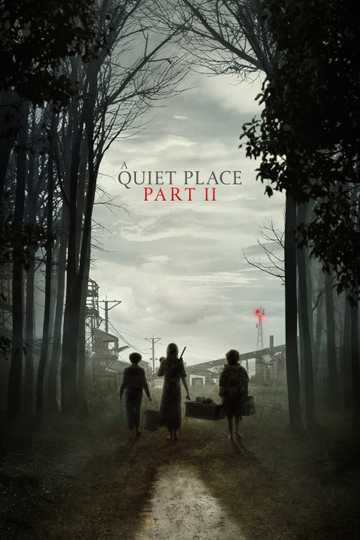 "Silence is not enough."
1 hr 37 min
May 28th, 2021
Following the events at home, the Abbott family now face the terrors of the outside world. Forced to venture into the unknown, they realize that the creatures that... Read the Plot