Female Filmmakers in Focus: Shatara Michelle Ford's 'Test Pattern' and Stella Meghie's 'The Photograph'
Welcome to this week's edition of Female Filmmakers in Focus, a column where you will find a recommendation for films directed by women to seek out each week.
Shatara Michelle Ford has written and directed a handful of shorts over the last decade. In 2016, she worked as James Gray's assistant during the filming of 'Lost City of Z' and her script 'Queen Elizabeth' was on the 2017 Black List of the best unproduced screenplays. Self-financed, and shot over just a few weeks in Austin and Los Angeles, her feature film debut 'Test Pattern' first premiered at Blackstar Film Festival in 2019. It also played several festivals before being acquired by Kino Lorber and released just this February. Proof that although sometimes it can take a while great films will eventually find their way to audiences.
Currently available in virtual cinemas via Kino Marquee, writer-director Shatara Michelle Ford's 'Test Pattern' begins when Renesha (a star-making performance from Brittany S. Hall) and Evan (Will Brill) first meet at an Austin bar. We then see them bump into each other at a grocery store, go on their first date, and eventually move in together. The rest of the film follows the aftermath of one fateful girls' night out, as Renesha meets up with a friend at a bar, and they're both immediately hit on by some newly-rich tech bros. What starts as casual conversation and mild flirtation slowly devolves into the men drugging both women, and finally ends with Renesha being assaulted. The second half of the film follows Evan's determination to get Renesha a rape kit, despite the labyrinthine Texas medical and legal system. Ford intercuts this journey with flashbacks to moments of tension from their relationship, revealing holes in their seemingly idyllic relationship. 'Test Pattern' examines not just the broken medical system in Texas, but also toxic masculinity, the murky waters of consent, and the power dynamics in interracial couples - especially between Black women and white men. Rarely are debut filmmakers this deft at tackling so many complex issues at once, but with 'Test Pattern,' Shatara Michelle Ford's vision is clear, as are her skills to realize it with exacting precision.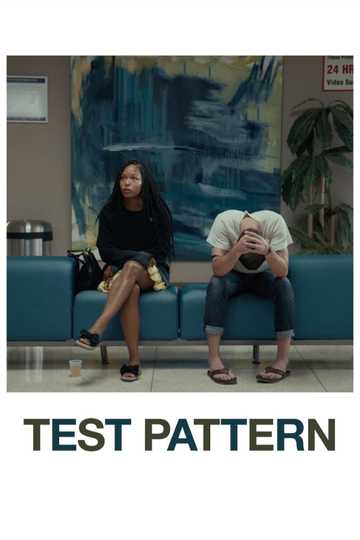 "Everything in the world is about sex except sex. Sex is about power."
---
The Photograph (2020) - written and directed by Stella Meghie
Born to Jamaican immigrant parents in Toronto, Stella Meghie quit a job in the fashion industry to learn the art of screenwriting at University of Westminster in England. She has since directed four feature films, three of which she also wrote. Her debut film 'Jean of the Joneses' premiered at the SXSW Film Festival in 2016 and received an Independent Spirit Award nomination for Best First Screenplay. She was then hired by Warner Bros. to direct 'Everything, Everything', an adaptation of Nicola Yoon's popular YA novel of the same name starring Amandla Stenberg and Nick Robinson. Her third film 'The Weekend' premiered at the 2018 Toronto International Film Festival. Although it received mostly positive critical acclaim, it did not get a very wide distribution. After the release of her fourth film 'The Photograph' last year it was announced that she will be helming a Whitney Houston biopic entitled 'I Wanna Dance With Somebody.' Meghie's films simultaneously explore familial and romantic relationship dynamics and how they often intersect in ways we cannot predict or control.
Starring Issa Rae and Lakeith Stanfield, 'The Photograph' is a romantic drama inspired by Meghie's grandmother, who reconnected with a daughter she hadn't seen in over thirty years. The film begins with Michael (Stanfield), a journalist working on a story about life in the Delta post-Hurricane Katrina, interviewing a man named Isaac (Rob Morgan). After seeing the striking photograph of a woman in Isaac's house, Michael decides he wants to learn more about her story. Discovering she is a photographer named Christina Eames, he seeks out her daughter Mae (Issa Rae) who works as aan museum curator in New York City. Sparks fly immediately between Michael and Mae, their encounters straddling the line between professional and personal. As their relationship blossoms, the film cuts back and forth in time revealing how Christina (Chanté Adams) and Isaac (played in flashbacks by Y'lan Noel) knew each other and what led to their eventual split. While Mae learns more about her mother's secrets, she questions everything she thought she knew about her family, her relationship with the man she thought was her father (Courtney B. Vance), and about the complicated nature of love itself. If you're in the mood for some good old-fashioned soapy romance, grab some tissues, because Meghie's film more than delivers. 'The Photograph' is available on HBOMax.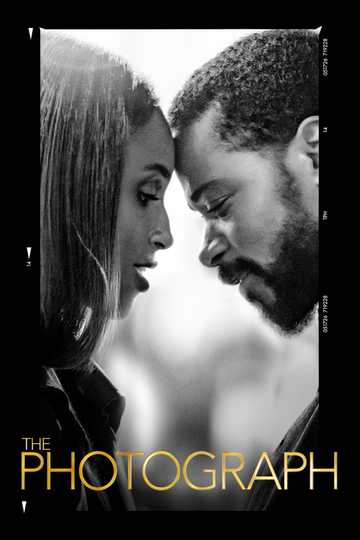 1 hr 46 min
Feb 14th, 2020