Danny Boyle Has Revealed What He Planned For 'No Time To Die'
He left the movie in 2018 but is now talking about how the producers "lost confidence" in his vision.
Danny Boyle has made one of the most entertaining Bond films in history.
Sadly, that isn't 'No Time To Die', which scored plaudits of its own last year. Instead, the director behind the likes of 'Trainspotting', 'Slumdog Millionaire' and '127 Hours' created a short to play during the opening of the 2012 Olympics in London (for which he was overseeing the much-loved opening ceremony) wherein Daniel Craig's 007 and Her Majesty Queen Elizabeth II leapt from a helicopter to skydive into London's Olympic Stadium.
Still, Boyle nearly made 'No Time to Die' – or 'Bond 25' as it was known when he signed on to direct in 2018. While he'd established a good relationship with Bond producers Barbara Broccoli and Michael G. Wilson after the Olympics short, his tenure in the director's chair was short-lived, and he left a few months after getting the gig.
Rumors swirling about disagreements to do with tone, content, and villain choice (including the notion that Boyle was pushing for Bond to die, which we have since learned was the plan pretty much from the start and made it to the final cut of 'No Time to Die'. Now, though, Boyle, talking to UK magazine Esquire, has opened up about his time on the spy franchise.
"I remember thinking, 'Should I really get involved in franchises?' Because they don't really want something different," Boyle tells the magazine. "They want you to freshen it up a bit, but not really challenge it, and we wanted to do something different with it."
He goes on to explain his concept: "Weirdly — it would have been very topical now — it was all set in Russia, which is of course where Bond came from, out of the Cold War. It was set in present-day Russia and went back to his origins, and they just lost, what's the word... They just lost confidence in it."
Boyle had been working with his regular collaborator, John Hodge (writer of several Boyle movies including 'Shallow Grave' and 'The Beach') to develop their ideas and one of their big inventions did end up in the latest film, albeit in altered fashion. "The idea that they used in a different way was the one of Bond's child, which John introduced, and which was wonderful," he says.
The Bond films are, of course, trundling on regardless, and while we're sorry that Boyle didn't get to bring his vision to screens, he's seemingly content with not going back to that world.
Still, since 'No Time to Die' marks the end of Daniel Craig's run as Bond, who would Boyle like to see? Turns out, he's a big fan of 'I May Destroy You' and 'Murder on the Orient Express' star Paapa Essiedu and, though the actor is quite busy with another giant franchise (cowl, Batsuit, you may have heard of it), Robert Pattinson is someone he thinks could make a good Bond.
As for Boyle himself, he has Sex Pistols miniseries 'Pistol' headed to TV screens via FX and Hulu on May 31st.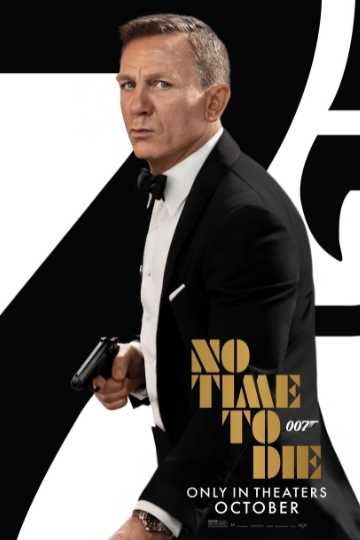 "The mission that changes everything begins…"