Amazon's 'Lord of the Rings' Series Has Cast its First Star: Report
Many details about Amazon's upcoming TV adaptation of J.R.R. Tolkien's classic "Lord of the Rings" series still remain a mystery, but now, audiences know at least one name who will be starring in the series.
Variety has the scoop that Australian actress Markella Kavenagh is in talks to take a role in the sprawling fantasy epic. Not much is known yet about who she will be playing, though Variety's sources say her character's name is Tyra.
Kavenagh is relatively unknown outside of the U.K. and her native homeland, where she was named a Rising Star by the Casting Guild of Australia in November of 2018. She recently starred in the BBC One series "The Cry," and has also appeared in the sequel series to the Australian film "Romper Stomper," as well as the TV show "Picnic at Hanging Rock."
Amazon's adaptation is said to be a prequel of sorts, and is set in the years before the events in the first novel of the "LOTR" series, "The Fellowship of the Ring." Though details about the series are scant at this point, the show's official Twitter account previously teased two big clues for fans: a map depicting lands that are assumed to be the show's setting, as well as a reference to the Second Age, a.k.a. the timeframe when the Rings of Power were created.
The as-yet-untitled series has a crack creative team behind the lens, including writers J.D. Payne and Patrick McKay, consultant Bryan Cogman ("Game of Thrones"), and director J.A. Bayona ("Jurassic World: Fallen Kingdom"). Amazon had previously aimed to get the series to air by 2021; stay tuned to see if it makes that deadline.
[via: Variety]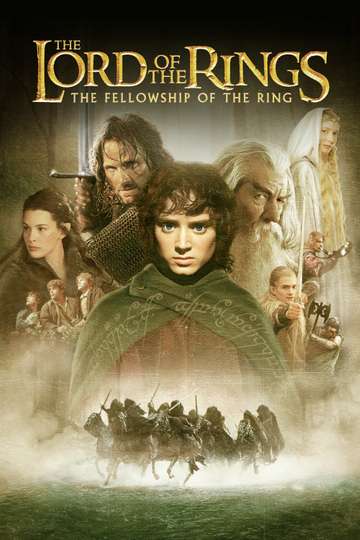 "One ring to rule them all"
2 hr 59 min
Dec 19th, 2001
Young hobbit Frodo Baggins, after inheriting a mysterious ring from his uncle Bilbo, must leave his home in order to keep it from falling into the hands of its evil... Read the Plot