It's Official: Amazon Is Making a 'Lord of the Rings' TV Series
Amazon just landed the One TV Show to Rule Them All: The streaming service will produce a series based on J.R.R. Tolkien's "Lord of the Rings" books.
There are few details to go on right now, but Deadline reports that "the television adaptation will explore new storylines preceding J.R.R. Tolkien's 'The Fellowship of the Ring,'" the first novel in the three-book series, and there is potential to develop a spin-off show as well. The project will have big shoes to fill, following Peter Jackson's Oscar-winning film series, which nabbed the Academy Award for Best Picture for 2003's "The Return of the King."
According to Deadline, this deal came together thanks to Amazon's quest to produce a fantasy hit on par with HBO blockbuster "Game of Thrones," and CEO Jeff Bezos himself was reportedly personally involved in the negotiations. The project already has a multi-season commitment, though there are no scripts yet, nor any writers, directors, or stars attached.
What the series does have, however, is an eye-popping price tag, with Deadline reporting that the rights for the franchise alone cost in the $200 to $250 million range -- and that's before any production costs or cast salaries are factored in. As has been reported previously, this age of Peak TV comes at a hefty price, and according to Deadline, this deal could make Amazon's take on "LOTR" the most expensive series ever. (As one industry expert put it to Deadline, this show's costs will be "insane," with each episode's budget potentially reaching $100 to $150 million)
That price is worth it to Amazon, though.
"The Lord of the Rings is a cultural phenomenon that has captured the imagination of generations of fans through literature and the big screen," said Sharon Tal Yguado, Head of Scripted Series for Amazon Studios, in a statement. "We are honored to be working with the Tolkien Estate and Trust, HarperCollins and New Line on this exciting collaboration for television and are thrilled to be taking The Lord of the Rings fans on a new epic journey in Middle Earth."
"We are delighted that Amazon, with its longstanding commitment to literature, is the home of the first-ever multi-season television series for 'The Lord of the Rings'," said Matt Galsor, a representative for the Tolkien Estate and Trust and HarperCollins. "Sharon and the team at Amazon Studios have exceptional ideas to bring to the screen previously unexplored stories based on J.R.R. Tolkien's original writings."
No production timeline is in place yet. Stay tuned.
[via: Deadline]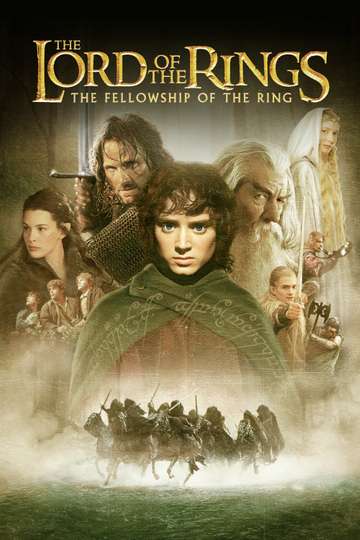 "One ring to rule them all"
2 hr 59 min
Dec 19th, 2001
Young hobbit Frodo Baggins, after inheriting a mysterious ring from his uncle Bilbo, must leave his home in order to keep it from falling into the hands of its evil... Read the Plot