'Avengers 4' Will Bring Back Another Unexpected (Dead) Marvel Character
Looks Marvel characters left and right are coming back from the dead in "Avengers 4."
Last week, actor Frank Grillo teased that his character Crossbones (who died in "Captain America: Civil War") will make a surprise appearance in "Avengers 4." Now, one of the movie's producers has revealed the return of yet another dead character — "Doctor Strange" mentor The Ancient One, played by Tilda Swinton.
At a panel during the Austin Film Festival, "Avengers 4" executive producer Michael Grillo and screenwriters Christopher Markus and Stephen McFeely were discussing the complicated logistics of scheduling so many major stars for the shoot when Grillo casually dropped this bomb.
"When we got Tilda Swinton, she was just a one-day availability," he said.
Swinton's The Ancient One mentored Stephen Strange (Benedict Cumberbatch) before being killed by evil sorcerer Kaecillus (Mads Mikkelsen).
Like Crossbones, The Ancient One could appear in a flashback. Or as many fans suspect, the movie will play with timelines, so perhaps she comes back in a different way. In any case, it definitely seems like "Avengers 4" will be even more star-packed than expected.
"Avengers" opens in theaters May 3, 2019.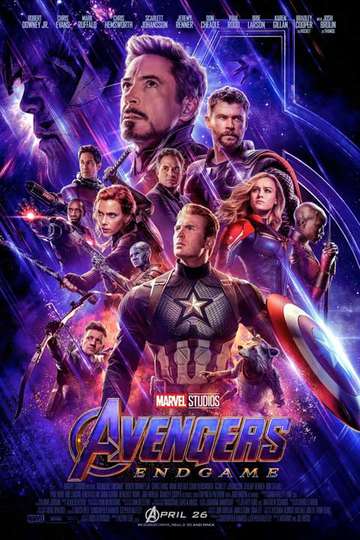 "Avenge the fallen."
After the devastating events of Avengers: Infinity War, the universe is in ruins due to the efforts of the Mad Titan, Thanos. With the help of remaining allies,... Read the Plot