Box Office: 'It' Slays the Competition Again, 'mother!' Flops
By Seth Kelley
LOS ANGELES, Sept. 17 (Variety.com) -- "It" continues to post terrifyingly huge numbers.
The Warner Bros. and New Line production expects to finish its second weekend with $60 million from 4,103 locations. That would make its domestic gross so far $218.7 million -- a record for the highest earning September release ever. The old record-holder was 1984's "Crocodile Dundee" with $174.8 million.
Broken down by day this weekend, "It" earned $19.4 million on Friday and $26.2 million on Saturday. Sunday's take is estimated to be about $14.5 million. 389 IMAX screens are expected to account for just over $3 million of the film's take in North America this weekend.
Overseas, "It" is pulling in an additional $60.3 million in 56 markets. That raises its international total to $152.6 million and the worldwide tally to $371.3 million. Based on Stephen King's novel, "It" opened last weekend with an enormous domestic pull of $123.4 million.
"mother!" continues to struggle. The Paramount release, directed by Darren Aronofsky and starring Jennifer Lawrence, is expected to earn $7.5 million from 2,368 locations.
Meanwhile "American Assassin," a joint production between CBS Films and Lionsgate, is expecting an opening of $14.8 million from 3,154 locations -- good enough for a second place finish. The audience breakdown was 55% Male and 29% under the age of 35. The film is an adaptation of Vince Flynn's 2010 novel, and stars Dylan O'Brien as a CIA black ops recruit who is trained by a Cold War veteran (Michael Keaton). The film's opening is comparable to 2014's "John Wick," which opened to $14.4 million on its way to launch a franchise with $43 million in domestic earnings.
In limited release, Annapurna's "Brad's Status" is on tracking to earn $100,179 this weekend from four locations. Mike White wrote and directed the movie starring Ben Stiller as a man who is constantly comparing his life to those of his college friends. Austin Abrams, Jenna Fischer, Luke Wilson, and Michael Sheen also star in the flick, which has been generally well reviewed (83% on Rotten Tomatoes).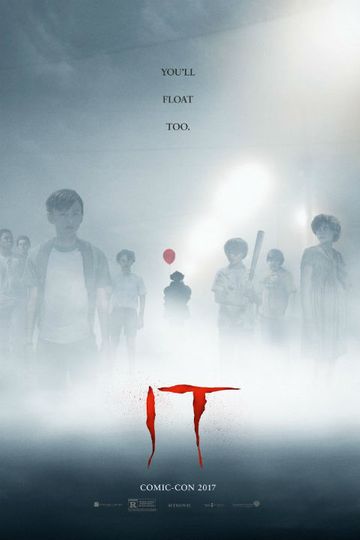 "Your fears are unleashed"
In a small town in Maine, seven children known as The Losers Club come face to face with life problems, bullies and a monster that takes the shape of a clown called... Read the Plot