Anne Hathaway Is a Monster in 'Colossal' Teaser Trailer
Anne Hathaway, what a monster — literally.
In the first teaser trailer for "Colossal," Hathaway stars as an aimless, unemployed young woman named Gloria who ends up back in her hometown when her life falls apart. Then, she sees news reports of a giant monster rampaging through Seoul, South Korea, and soon realizes that she's somehow connected to the beast. Gloria can control its movements — which means she's basically the monster herself. She can even make it dance.It's a totally weird, but interesting and unique premise from director Nacho Vigalondo. Not your usual kind of monster movie. With a mane of wild hair and those big, confused eyes. Hathaway looks the part of a total mess Jason Sudeikis, Tim Blake Nelson, Austin Stowell, and Dan Stevens also star.
"Colossal" premieres at the Sundance Film Festival this week, and opens in theaters April.
Want more stuff like this? Like us on Facebook.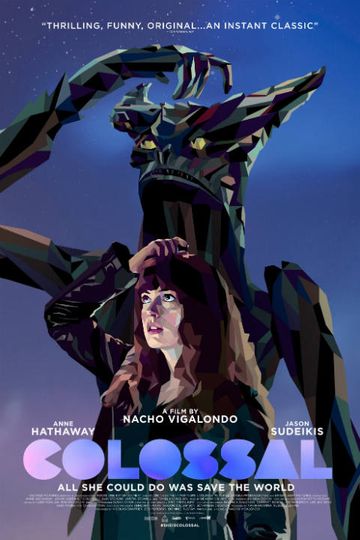 "There's a monster in all of us"
1 hr 49 min
Apr 21st, 2017
A woman discovers that severe catastrophic events are somehow connected to the mental breakdown from which she's suffering. Read the Plot