Here's a First Look at Elizabeth Banks as Rita Repulsa in 'Power Rangers' Reboot
Elizabeth Banks is set to make her villainous mark as Rita Repulsa in the upcoming "Power Rangers" reboot, and now, we have our first look at the actress in all her antagonistic glory.
Entertainment Weekly and People jointly debuted the image, which features Banks wearing an emerald green getup -- complete with some sharp talons and angular facial features -- that looks sleeker and more reptilian than past representations of Rita. According to the actress, that difference is intentional.
"It's definitely a modern and edgy re-imagining of the original Rita Repulsa," Banks told People. "We wanted to give her a backstory that connects her to the new Rangers."

Just what that backstory will be is being kept under wraps for now, though Rita's mission remains the same: conquer Earth at any cost, and take down those do-gooder Power Rangers in the process. As the villain, Banks told People that she's excited for "world domination – and being unpredictable as a character." We're excited, too, and can't wait to see what Banks does with the campy character.
Banks will make her evil debut when "Power Rangers" hits theaters on March 24, 2017.
[via: People, Entertainment Weekly]
Photo credit: Tim Palen via Entertainment Weekly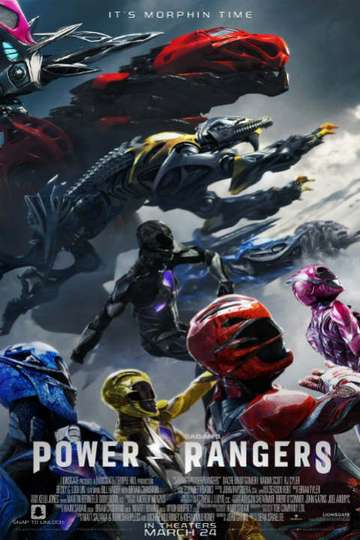 "Together we are more."
Saban's Power Rangers follows five ordinary teens who must become something extraordinary when they learn that their small town of Angel Grove — and the world... Read the Plot