Emily Blunt Is a Terrified Wreck in Haunting 'The Girl on the Train' Trailer
Paula Hawkins's bestselling novel "The Girl on the Train" -- which earned itself comparisons to "Gone Girl" -- is coming to the big screen this October with a cast of A-listers in the lead roles.
The first trailer was just released, starring Emily Blunt as the very confused, haunted, terrified, and really just massively wrecked protagonist, Rachel. A slowed down, chilling version of Kanye West's "Heartless" plays over the images of a woman (Haley Bennett) who goes missing -- the same woman who was working as the nanny to Rachel's (ex) husband (Justin Theroux).
In addition to Blunt (who may be on the Oscar list for this role), Bennett, and Theroux, the film stars Rebecca Ferguson, Luke Evans, Allison Janney, Edgar Ramirez, Lisa Kudrow, and Laura Prepon.
Watch the trailer:

Here's the synopsis:
"In the thriller, Rachel (Blunt), who is devastated by her recent divorce, spends her daily commute fantasizing about the seemingly perfect couple who live in a house that her train passes every day, until one morning she sees something shocking happen there and becomes entangled in the mystery that unfolds."
"The Girl on the Train" opens October 7.
Want more stuff like this? Like us on Facebook.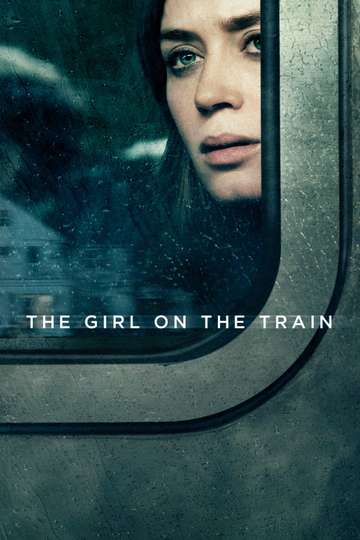 "What you see can hurt you."
Rachel Watson, devastated by her recent divorce, spends her daily commute fantasizing about the seemingly perfect couple who live in a house that her train passes... Read the Plot