Emma Roberts Lands Netflix Ice Skating Drama 'Spinning Out'
Emma Roberts is moving from the world of witchcraft to the world of ice skating: The "American Horror Story" actress is set to headline a new Netflix series about competitive figure skating.
The series, called "Spinning Out," will focus on Kat Baker (played by Roberts), described as "an up-and-coming, high-level single skater who's about to turn in her skates after a disastrous fall took her off the competition track."
The synopsis continues:
When Kat seizes an opportunity to continue her career as a pair skater with a talented bad-boy partner, she risks exposing a fiercely kept secret that could unravel her entire life. On and off the ice, Kat and her new partner will face daunting odds, injury to body and soul, financial sacrifice, and even potential mental breakdown on their way to realizing their Olympic dream.
This certainly sounds juicy, and with the recent resurgence in interest in figure skating (thanks, hot Olympians and "I, Tonya"), is definitely timely. While the plot sounds suspiciously similar to the cult classic sports rom-com "The Cutting Edge," we have to assume that Netflix will make an effort to make this series stand out. Hiring Roberts is a good first step, as is the involvement of creator and executive producer Samantha Stratton, who is a former professional skater herself.
Netflix has ordered 10 episodes of "Spinning Out." Here's hoping it takes the ice soon.
[via: Variety]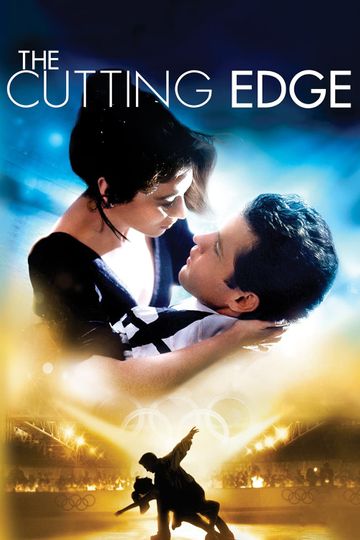 "The ultimate love/skate relationship"
1 hr 41 min
Mar 27th, 1992
Two former Olympians, one a figure skater and the other a hockey player, pin their hopes of one last shot at Olympic glory on one another. That is, of course, if... Read the Plot