August 9th, 2019
by Drew Taylor
Every 'X-Files' Rip-Off Series, Ranked It's hard to quantify what a cultural phenomenon "The X-Files" was. It was a barely buzzed-about series, made about some very outré topics, that aired on a night when nobody watched TV (Friday nights) and yet, it captured the zeitgeist the way that few television series did (especially in the days before "Peak TV"). One sure sight of its impact was home many imitators it spawned. There was an entire programming block on NBC devoted squarely to these series (it was called – wait for it – "Thrillogy"). Some of these were good, some bad, most short-lived, but it speaks to the immensity of "The X-Files" impact that we're still talking about them today. A caveat about this list: these are shows that were produced in the immediate aftermath of the "X-Files" success, during its original run (between 1993 and 2002), so newer show that owe the series a debt (like "Supernatural" or "Fringe") are left off the list.
16. 'Kindred: The Embraced' (1996) Based on the "gothic punk" tabletop game released several years earlier (can this description get any more 1990s?), "Kindred: The Embraced" was an attempt to cash in on the supernatural spirit of "The X-Files" and the "sexy vampire" craze of the period (Tom Cruise's "Interview with the Vampire" came out just two years earlier). It fails on both counts, instead coming across as turgid and lame. And despite a healthy marketing budget and the genre cred afforded by cast member C. Thomas Howell, it lasted for only eight (!) episodes before disappearing into the night.
15. 'Poltergeist: The Legacy' (1996 – 1999) Chief complaint against "Poltergeist: The Legacy" is that IT HAS NOTHING TO DO WITH "POLTERGEIST." Anyway, this shabbily produced Canadian thriller series, which originally aired on Showtime before being punted to SyFy Channel for its final season, is about as scary as a recently opened box of dish soap with visual effects that look like they were conjured on the world old's computer. Like many of these series it involves a secret society (the titular Legacy) warding off the forces of evil. Unlike many of these series, it was a total snooze.
14. 'Roswell' (1999 – 2002) Just to jog your memory, the theme song for "Roswell" was "Here with Me" by Dido. Hello 1999! If you were looking for a serious-minded sci-fi thriller based on the supposed UFO crash in Roswell, New Mexico, think again! Instead this series, based on YA novels, is the stuff of primetime soaps, owing much to "The X-Files" and predicting the swoony supernatural romance of "Twilight" (and its ilk). (Creator Jason Katims went on to create definitive teen series "Friday Night Lights.") "Roswell" (which inspired a new reboot) is largely forgettable but notable for early, baby-faced performances by Katherine Heigl, Shiri Appleby and Emilie De Ravin.
13. 'Prey' (1998) Before she was Grace, Debra Messing was a genetic anthropologist who was hunting down a new evolutionary species that are basically crazy murdering machines (they call them homo dominant). This high concept thriller that last for just thirteen episodes, but "Prey" was pretty intriguing and unusually entertaining. It's just that you could tell this concept didn't have anywhere to go, and it's best that the show fell to television programming Darwinism.
12. 'Profiler' (1996 – 2000) Yes, the supernatural elements of "The X-Files" were the ones that were Xeroxed most often, but the procedural FBI stuff was just as big a part of the show (and aped similarly). Such was the case with "Profiler," a crime drama that lasted far longer than I remembered. Ally Walker played a forensic psychologist who worked with the FBI violent crimes task force in Atlanta, Georgia, hunting down the worst of the worst (at least as far as the late-90s was concerned). The show has a winning supporting cast that included character actor Robert Davi and a pre-"nip/tuck" Julian McMahon, although it stumbled when Walker was replaced in later seasons (sound familiar). Bonus trivia: it took place in the same universe as "The Pretender," a similarly long-running "X-Files" rip-off that honestly I'd forgotten about until now.
11. 'Brimstone' (1998 – 1999) "Brimstone" is a better-than-expected supernatural procedural about a murdered cop (Peter Horton) who is tasked by Satan (a deliciously over-the-top John Glover) with tracking down escaped souls who have made their way to earth. You know, that old story. This show had a genuinely terrific pilot and some appreciated dark humor, but nobody watched it (my guess: the high concept alienated viewers) and it didn't make it to a second season. Sigh.
10. 'Sleepwalkers' (1997) How's this for a dubious achievement: it was canceled nationally after just two episodes. (Several more episodes were aired on the west coast.) It's a shame, too, given the series' pedigree (it was co-created by "Dark Knight" and "Blade" writer David S. Goyer) and the fabulousness of its cast (including Bruce Greenwood and a young Naomi Watts). It's central concept was "X-Files" but about dreams (even though I'm 99% certain there was an "X-Files" episode about dreams), with a team of scientists entering people's psyche in order to properly diagnose and cure them. It was a cool concept and had a really killer pilot but, alas, couldn't keep people interested.
9. 'VR.5' (1995) Many of these "X-Files" rip-offs were designed as programming mates for the popular series, airing alongside Mulder and Scully on Friday nights. "VR.5" was one of them (but not the last). One of the executive producers of "VR.5" said they were trying to capture the same "feeling" of "The X-Files" but "VR.5" was considerably more bonkers. It followed a young hacker (Lori Singer) who found out she could enter into a virtual world, at which point anything was possible. And by "anything" I am of course referring to the confines of early-1990s network television visual effects. But hey, it was pretty fun.
8. 'Harsh Realm' (1999) You thought "VR.5" was the only virtual reality-themed series on the list? Think again! "Harsh Realm," based on an obscure comic book and developed for television by "X-Files" creator Chris Carter, had an intriguing-enough premise, about a group of army veterans who find themselves trapped in a simulated reality. Sounds harsh, right? The series was more action-packed than "The X-Files," and created its own unique vibe, as our hero has to complete his mission and figure out a return to the real world. But it's overwhelming bleakness, coupled with its far-out concept, didn't connect with the "X-Files" devotees. It certainly didn't help that Carter penned most of the scripts … poorly.
7. 'FreakyLinks' (2000-2001) Conceived by the team behind "The Blair Witch Project" (alongside "Sleepwalkers" co-creator David S. Goyer) and accompanied by an ambitious, augmented reality marketing campaign, "FreakyLinks" concerned a young conspiracy theorist (Ethan Embry at his most squirrelly) who runs the titular website, investigating all sorts of otherworldly weirdness. Besides the supernatural elements, "FreakyLinks" borrowed some key pieces from the "X-Files" DNA, primarily by saddling our main character with a missing loved one (instead of an abducted sister, he's got a murdered brother) that fuels his quest. Charming and odd, "FreakyLinks" was greeted with a cultish devotion, even as ratings faltered.
6. 'Strange Luck' (1995 – 1996) D.B. Sweeney (who later had a key supporting role in "Harsh Realm") starred as a photographer who also happens to be the unluckiest man on the planet. (As a child he was the sole survivor of a plane crash that killed his mother and sister.) He would kind of bumble into s series of misadventures both comic and mysterious, and much of the heavy lifting had to be done by Sweeney, who imbued the character with an excess of hangdog charm. In a weird way it acted like the darker, shaggier cousin to "Early Edition," a show that debuted the year that "Strange Luck" was canceled and was far too genial to include on this list.
5. 'Nowhere Man' (1995 – 1996) This was a very cool show, harkening back to series like "The Fugitive" and "The Invaders" (the latter of which was a clear influence on "The X-Files"), about a photojournalist (played by Bruce Greenwood, who would star in "Sleepwalkers" a year after "Nowhere Man's" cancellation) who finds that his life has been completely erased – nobody remembers him, his best friend is dead, and he's being stalked by a shadowy organization called Heritage House. What was a compelling thriller conceit was largely undone by a ludicrous, completely over-the-top finale that wound up being the series' conclusion.
4. 'The Lone Gunmen' (2001) The sole true "X-Files" spin-off (especially if you discount the in-series reboot with Reyes and Doggett), "The Lone Gunmen" centered on the trio of wacky conspiracy theorists who would occasionally assist Mulder and Scully on their investigations. Instead of supernatural shenanigans, they dealt largely with clandestine government operations and stuff like, I don't know, a super-intelligent chimpanzee (in an episode written by future "Breaking Bad" mastermind Vince Gilligan). "The Lone Gunmen's" strength is that it wasn't trying to duplicate "The X-Files," but was happy being its own thing -- goofy, contemporary, and weird-as-hell. Sadly, it ended on a really delicious cliffhanger that was resolved (kind of) in an episode of "The X-Files" that also killed off all three characters. :(
3. 'Dark Skies' (1996 – 1997) A historical period drama with intricate sci-fi plotting, "Dark Skies" began with a pair of chipper young Americans (Eric Close and Megan Ward) who, upon arriving to work in Kennedy-era Washington, D.C., uncovers a shadow government called Majestic and an increasingly violent skirmish with a body-snatching alien species. (They were really, really gross.) "Dark Skies" had a unique visual style, established in the pilot by brilliant director Tobe Hooper, and an equally idiosyncratic narrative, which wove real-life historical figures into fantastical scenarios. Also worth watching for the late, great JT Walsh's supporting performance. This is one worth seeking out.
2. 'American Gothic' (1995 – 1996) Created by Shaun Cassidy (yes, that Shaun Cassidy) and produced by Sam Raimi, this dark (at times uncomfortably so) slice of Americana both captured the spirit of "The X-Files" as well as "Twin Peaks" (one of the obvious forbearers to "The X-Files"). It concerned a small Southern town where a small-scale battle of good versus evil rages on, between a villainous, Satanically powered sheriff (Gary Cole) and an innocent, psychically gifted child (Lucas Black, who would go on to have a brief role in the first "X-Files" movie). This show was wild and visionary, exposing the dark underbelly of the American heartland. It was also undoubtedly the darkest thing that CBS ever aired.
1. 'Millennium' (1996 – 1999) "X-Files" creator Chris Carter decided he wanted to do something even darker with his first proper follow-up, and "Millennium" was born. The series followed cult actor Lane Henriksen as Frank Black, a former FBI profiler who now works with a mysterious group called the Millennium Group (led by Terry O'Quinn), in order to avert a major disaster in the year 2000. (In later seasons, the group was exposed as trying to artificially instigate the apocalypse.) The series was unrelentingly bleak, following serial killers and occultists, week in and week out, and also somewhat creatively unstable. After a fairly straightforward first season (punctuated by moments of supernatural weirdness), fellow "X-Files" vets Glen Morgan and James Wong took the series to far stranger and more creatively ambitious places with the second season, which charted the creation of the Millennium Group and introduced more overtly supernatural elements (highlighted by the terrific "Somehow Satan Got Behind Me," and "Jose Chung's Doomsday Defense," which resurrected a fan favorite "X-Files" character, both written by the sublime Darin Morgan), winding up with a season of television as good as the very best of "The X-Files." Tellingly, after the limp third season, Frank Black was finally put to bed on an episode of "The X-Files" called, of course, "Millennium."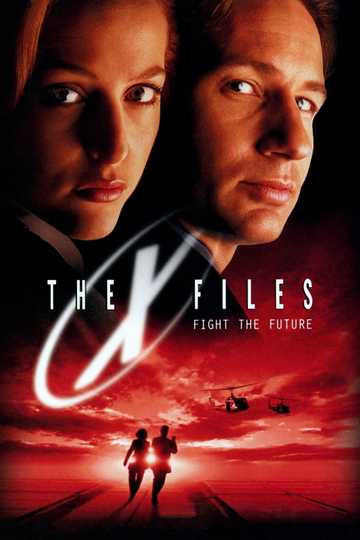 The X Files
Mulder and Scully, now taken off the FBI's X Files cases, must find a way to fight the shadowy elements of the government to find out the truth about a conspiracy that might mean the alien colonization... Read More