Exclusive: See Brand New, Awwww-Inspiring 'Christopher Robin' Posters
Next week see the release of Disney's "Christopher Robin," which is based in part on the A.A. Milne stories of Winnie the Pooh and, of course, the animated fare that began with the theatrical featurette "Winnie the Pooh and the Honey Tree," released way back in 1966. In "Christopher Robin," Ewan McGregor plays a grown Christopher Robin, who has lost touch with the carefree spirit he once was. That is, until Winnie the Pooh (Jim Cummings) finds Robin in postwar London. Soon enough, the rest of the Hundred Acre Wood friends show up and teach Robin a lesson about where he came from – and where he should head from here. If that synopsis isn't enough to make you squeal with cuteness, then these exclusive new posters certainly should.
They feature the furry characters peaking out and capture the mystery and the adorableness of "Christopher Robin" (which opens everywhere on August 3rd).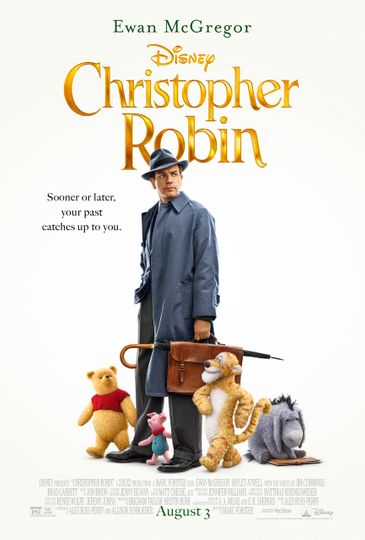 "Don't underestimate the value of doing nothing."
Christopher Robin, the boy who had countless adventures in the Hundred Acre Wood, has grown up and lost his way. Now it's up to his spirited and loveable stuffed... Read the Plot