Orange Is the New Fast? New 'Fast 8' Set Photo Features Dwayne Johnson in Jail
Dwayne Johnson hasn't been shy about sharing lots of sneak peeks of his upcoming projects on social media, and that includes the next installment in the "Fast and Furious" franchise. Now, the actor has revealed yet another bit of intel about his character in "Fast 8," and it includes an intriguing setting that's sure to leave fans guessing.
Johnson shared a snap on his Instagram account on Monday featuring his character, Hobbs, clad in an orange prison jumpsuit and shackles on his hands and feet, standing among fencing and barbed wire in what looks like a high-security prison facility. So what exactly did Hobbs do to find himself behind bars?

The answer may have something to do with the badass new vehicle that he drives in the flick, the Ice Ram, which is reportedly part of some action sequences that take place in Iceland, where "Fast 8" filmed a few scenes. Johnson refers to his character as "The Iceman" when he takes the wheel of the Ice Ram, and based on the catchphrase the actor uses for the photo, Hobbs transforms into a different, no-holds-barred person when he's maneuvering the machine. Another photo previously posted by the actor suggests that fans will get to see Hobbs in "a very dangerous and twisted place" (perhaps this very prison?) that will "disrupt the franchise in a cool way."
All will be revealed when "Fast 8" speeds into theaters on April 14, 2017.
[via: The Rock]
Photo credit: The Rock/Instagram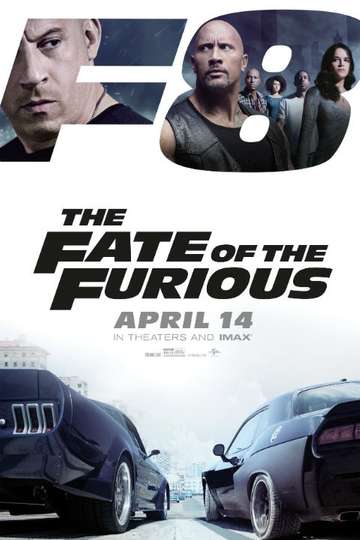 "Family no more."
2 hr 16 min
Apr 14th, 2017
Showtimes & Tickets
When a mysterious woman seduces Dom into the world of crime and a betrayal of those closest to him, the crew face trials that will test them as never before. Read the Plot