Female Filmmakers in Focus: Director Marilyn Agrelo on her 'Sesame Street' documentary
Welcome to Female Filmmakers in Focus, where you will find a recommendation for films directed by women to seek out each week. This week features the new documentary 'Street Gang: How We Got To Sesame Street,' plus an interview with director Marilyn Agrelo and her picks Haifaa al-Mansour's 'Wadjda' and Nadine Labaki's 'Capernaum.'
Street Gang: How We Got To Sesame Street (directed by Marilyn Agrelo)
Director Marilyn Agrelo's debut documentary, 2005's 'Mad Hot Ballroom' became one of the highest grossing documentaries at the time after its 24-week theatrical run. Her documentary shorts have played around the world in international film festivals. Her latest film 'Street Gang: How We Got To Sesame Street' had its world premiere at the 2021 Sundance Film Festival.
Based on Michael Davis's 2008 book Street Gang: The Complete History of Sesame Street, the documentary focuses on the origins of 'Sesame Street.' It follows the three main forces behind its creation: co-creator Joan Ganz Cooney, puppeteer Jim Henson, and original head writer Jon Stone. Their goal was to take the techniques of catchy commercials to bring educational content to children. When it premiered, 'Sesame Street' was described as what television would be if it loved people, instead of trying to sell to people. Blending rare behind-the-scenes footage, archival interviews, and new interviews with those who know the show best, 'Street Gang' soars when it highlights the emotions behind what propelled the creation 'Sesame Street.' I recommend bringing some tissues with you.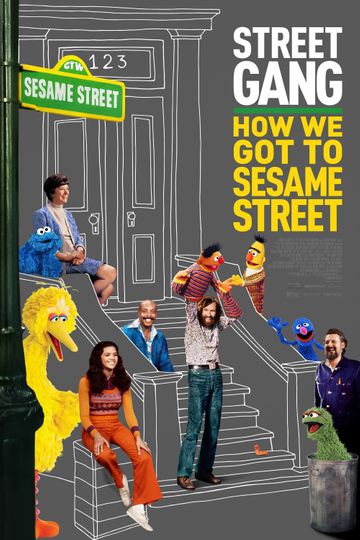 "The story of the street that changed history."
1 hr 47 min
Apr 23rd, 2021
---
Marilyn Agrelo spoke to Moviefone about her involvement in the project and what she hopes audiences come away with after they watch it.
Moviefone: How did you first get involved with this project?
Marilyn Agrelo: I was hired to direct a little video for Sesame Street. It was a music video with Ernie. I was so excited to work with The Muppets. After the shoot I posted a picture of myself with Ernie on Facebook. Trevor Crafts who had optioned the book and was looking for a director saw my post. We had been friends for over twenty years, so it was this wonderful coincidence.
MF: Were you already a fan of The Muppets and Sesame Street?
MA: Yeah. I mean, of course The Muppets, as with most people, were something that I loved. I was a fan of Sesame Street before, but once I became involved with this project I became a fan in a totally different way. I learned so many things I had not known before that were so interesting. Like that it had come out of the Civil Rights Movement. It really took on another dimension.
MF: What was the research process like in using so much archival footage?
MA: Several of my main characters had died, so it was impossible to have interviews with them. It was really through their families that I got archival pictures. Like with Jon Stone, for example, I got some home movies. Also, we had an archival producer named Rich Remsberg, who did an amazing job of finding a lot of obscure pieces of footage from the time. Like the public service announcement that was shot in Harlem that gave Jon Stone the idea for the brownstone setting. The footage of the Sesame Street show itself was the easiest because that we got directly from the Sesame Workshop. Back in 1981 somebody from the crew had started to make a documentary about Sesame Street, so there was already like 15 hours of 16 mm beautiful behind-the-scenes footage. The stuff when you see Jim Henson and Frank Oz working with the puppets, when you see the puppeteers working, a lot of that came from that amazing footage that nobody had seen before.
MF: What was the editing process like?
MA: The first cut of the film was probably about four hours long. But that's the process, right? Even before starting the project it was so massive, so a few decisions were made. We're going to structure this from the three main characters: Joan Ganz Cooney, Jim Henson, and Jon Stone. And keep it very focused, like every story thread comes from one of those three. The biggest decision was to limit the story to the first twenty years of Sesame Street. So it goes from the inception to like 1990, right after Jim Henson died. That way it wasn't this super unwieldy thing. And then there were a few themes: racial justice, working with inner city kids, what it did for their families.
MF: How did you source the early Henson commercials featured?
MA: We got in touch with the Henson Company, because they hold all the archives of everything Henson has done. He had done some art films that were beautiful, but since the storyline was about teaching kids using the methods of commercials we honed in on that. You could almost see Kermit and some of the later Muppets in the face of these little puppets he had in these early commercials. So we found a few that were just kind of hilarious. They were violent. I can only imagine what people thought of them in the 60s when these coffee commercials came on and these puppets were hitting each other over the head to sell coffee. But they were a hit!
MF: What do you hope people take away from this film?
MA: To me the biggest message of this movie is that art, in all of its forms, has the power to really change the world. In the case of 'Sesame Street', they set out to use music, puppets, animation, little films, all of these things to reach kids that really needed them. Their whole mission was to go to the inner city, and really to reach Black kids in the inner city, and they used this medium of television and creativity to change the world. I think that when 'Sesame Street' came out they really needed this because it was a moment in our country when everything was in turmoil. The Vietnam War was on, the Civil Rights Movement was in full swing, protests. Now we're sort of in the same place. We've had all these Black Lives Matter protests, the pandemic, and it feels like we've lost our way again. I feel so fortunate that this movie is coming out now just to remind us to get back to that place that 'Sesame Street' brought out fifty years ago.
MF: Can you recommend another film directed by a woman for our readers to seek out?
Wadjda (directed by Haifaa al-Mansour) and Capernaum (directed by Nadine Labaki)
MA: I really love some of the work of directors that are coming out of countries where women are having a really hard time. There was a great film by a Saudi director about a girl who wanted a bicycle. Haifaa al-Mansour's 'Wadjda' (2012). There's another film out of Lebanon by Nadine Labaki about a little boy called 'Capernaum' (2018). Those two films are great examples of that.
MF: They fit very nicely with this documentary and the importance of stories for children.
MA: There's something about the lens through which kids see things that is so pure. It's such a special thing. In my first documentary 'Mad Hot Ballroom' it captures this moment in time when you're not jaded yet. You're still open to everything really. I think for that and for many reasons I feel happy that this film, 'Street Gang: How We Got To Sesame Street,' is finally hitting theaters. It's been a long time coming. We've been working on this film for quite a while. The pandemic was a big obstacle, as it was for everyone, I'm just thrilled to get it out there. "I want you to be the happiest person in the world."
1 hr 38 min
Sep 13th, 2013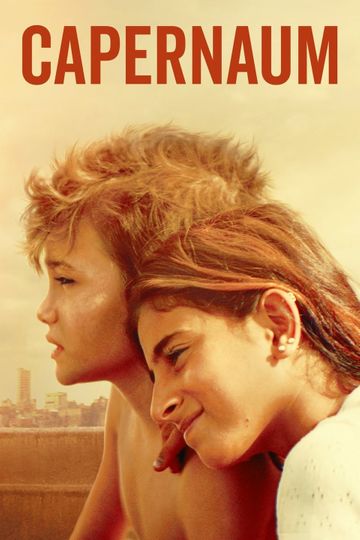 "It takes courage to hope."
Street Gang: How We Got to Sesame Street is now in theaters.