Han Solo Gets Own 'Star Wars' Film
Han will be flying Solo in a new "Star Wars" movie.
Christopher Miller and Phil Lord, whose credits include "The Lego Movie," "Cloudy with a Chance of Meatballs" and the two "Jump Street" reboots, will direct the Disney film focusing on how Solo became a thief and smuggler before meeting Luke Skywalker and Obi-Wan Kenobi, the filmmakers said in a joint statement Tuesday.
"This is the first film we've worked on that seems like a good idea to begin with," the statement said. "We promise to take risks, to give the audience a fresh experience, and we pledge ourselves to be faithful stewards of these characters who mean so much to us. This is a dream come true for us. And not the kind of dream where you're late for work and all your clothes are made of pudding, but the kind of dream where you get to make a film with some of the greatest characters ever, in a film franchise you've loved since before you can remember having dreams at all."
The as-yet-titled film is expected to be released in May 2018, according to Variety.
The screenplay is being written by the father-son team of Lawrence Kasdan and Jon Kasdan. Lawrence Kasdan co-wrote the screenplays for "The Empire Strikes Back," "Return of the Jedi" and "The Force Awakens," as well as "Raiders of the Lost Ark" and "The Big Chill."
"Star Wars: The Force Awakens," the next movie in the franchise, hits theaters this Christmas.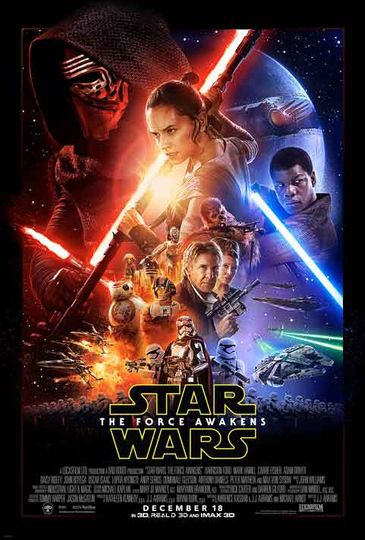 "Every generation has a story."
2 hr 16 min
Dec 18th, 2015