Iron Man and Thor Dancing in 'Avengers: Age of Ultron' Gag Reel Will Make You Laugh
Avengers, assemble ... for a blooper reel!
The Blu-ray and DVD editions of "Avengers: Age of Ultron" come out this Friday, Oct. 2 (the movie is already available on Digital HD), and they come with the usual bonus features — deleted scenes, making-of vignettes, audio commentary. But the best bit is the funny gag reel, which you can see a clip of here:

Iron Man (Robert Downey, Jr.) and Thor (Chris Hemsworth) show off some dance moves, while Captain America (Chris Evans) goes in for a big smooch on Tony Stark. And of course, there are klutzy falls and dialogue garbles There are even some hilarious CGI mistakes and miscues, like Mjölnir not quite arriving when Thor calls for it. And you just have to see the face Downey makes when he performs a certain, uh, action.
Want more stuff like this? Like us on Facebook.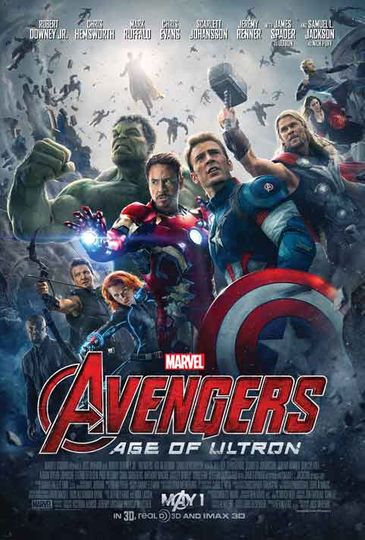 "A New Age Has Come."
When Tony Stark tries to jumpstart a dormant peacekeeping program, things go awry and Earth's Mightiest Heroes are put to the ultimate test as the fate of the... Read the Plot