Matthew McConaughey to Teach Film Class at University of Texas
Following in the footsteps of fellow Oscar winner-turned-university professor Angelina Jolie, Matthew McConaughey will be co-teaching a film course this fall at the University of Texas at Austin.
The class is a collaboration between McConaughey, his "Free State of Jones" director Gary Ross, and university lecturer Scott Rice, and will be offered to students at UT-Austin's Moody College of Communications in the fall. It was previously offered this past spring, and focused on the behind the scenes process of "Free State of Jones," which was used as an example to teach students about filmmaking basics. It will follow the same curriculum this fall.
A spokesperson for the school told MySA.com that the course is centered around pre-recorded videos featuring McConaughey and Ross, and will also include "at least one on-campus visit" from the star, who's a UT-Austin alum. McConaughey's past involvement with the school -- especially its football program -- was touted in an official announcement video posted on the school's Facebook page.
"He's in the movies, he's on the field, now Matthew McConaughey is in the classroom with Gary Ross, director of 'The Hunger Games,' to teach a filmmaking class," the video said, adding that the 30 students who took the course this spring "got hands on experience, and learned industry ins and outs."
An additional 30 students will be admitted to the course this fall.
[via: University of Texas at Austin, MySA.com, h/t TheWrap]
Photo credit: Getty Images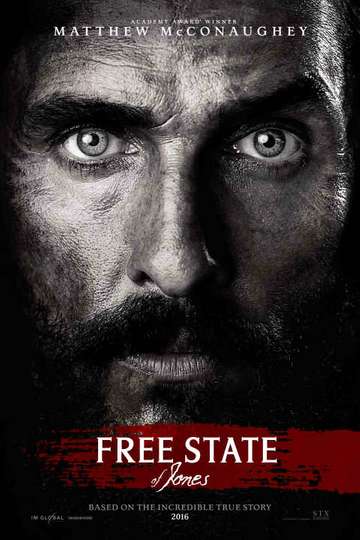 2 hr 20 min
Jun 24th, 2016
In 1863, Mississippi farmer Newt Knight serves as a medic for the Confederate Army. Opposed to slavery, Knight would rather help the wounded than fight the Union.... Read the Plot