'Maze Runner: The Scorch Trials' Actors Reveal Training Regimen
https://www.youtube.com/watch?v=Rcqkp5aB0bk
The stars of "Maze Runner: The Scorch Trails" throw vanity to the wind.
Sweaty, exhausted and shaky, the actors find themselves on the run In the second installment of author James Dashner's young adult fiction dystopian thriller, where a group of teens attempt to establish a functioning society after they're transported into an intricate maze.
To make the action look convincing, the actors were put through the paces.
"When you see us in the movie running up those sand dunes and running up that desert—that's us, that's not CGI, that's not stunt people," Dexter Darden tells Made in Hollywood. "Through the training and through our director he kind of wanted that real vibe, of us struggling and tired. So he would allow us to do all the stunts and that really helped out."
"Two weeks before production we would train with a stunt team," Ki Hong Lee explains. "They had us doing parkour, they had us doing laps, runs, sprints—all in sand."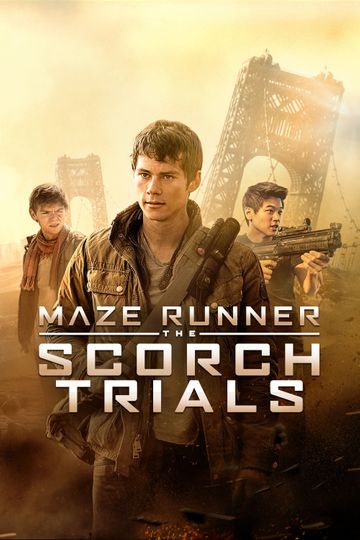 "The Maze Was Just the Beginning."
2 hr 11 min
Sep 18th, 2015