'Crawl' Trailer Is Swarming With Hungry, Deadly Alligators
Call it a "Gator-cane."
The trailer for "Crawl" presents this horror/disaster flick in all its goofy, and terrifying, glory. After a massive hurricane hits Florida, Haley (Kaya Scodelario) ignores evacuation orders to search for her missing father (Barry Pepper).
She finds him injured in their home's crawl space and the two become trapped by encroaching floodwaters. But that's the least of their worries, since those waters also bring a congregation of very hungry alligators.
While it doesn't seem as campy as "Sharknado" or "Snakes on a Plane," the movie looks like an entertaining, jump-scare-filled ride that doesn't take itself too seriously. It's gators in a house! Just go with it.
"Crawl" opens in theaters July 12.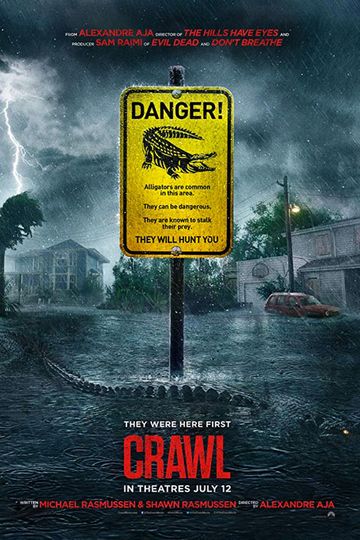 "They were here first"
1 hr 28 min
Jul 12th, 2019
When a huge hurricane hits her hometown in Florida, Haley ignores evacuation orders to look for her father. After finding him badly wounded, both are trapped by... Read the Plot