'Ant-Man' Star Michael Pena to Play Mr. Roarke in 'Fantasy Island'
A Marvel breakout is set to play an iconic television character: Michael Pena will star as Mr. Roarke in the upcoming big screen adaptation of classic series "Fantasy Island."
Deadline has the scoop that Pena -- who won over MCU fans as scene-stealer Luis in "Ant-Man," and this year's sequel, "Ant-Man and the Wasp" -- will take on the starring role in the flick. The part was originated by the late Ricardo Montalban on the ABC series, which launched in 1978 and featured the mysterious Mr. Roarke granting the outlandish wishes of visitors to the titular locale, for a hefty fee.
Those fantasies rarely played out as planned, often with disastrous results, and it appears that filmmakers will be leaning into that aspect of the series with this new take. Horror master Jason Blum will be co-producing the film, and director Jeff Wadlow is re-teaming with his "Truth or Dare" screenwriters Chris Roach and Jillian Jacobs for the project.
No word yet on when production may start, or who will be playing the equally-iconic role of Mr. Roarke's sidekick, Tattoo (originated by actor Hervé Villechaize, the subject of an upcoming HBO biopic starring Peter Dinklage). Stay tuned.
[via: Deadline]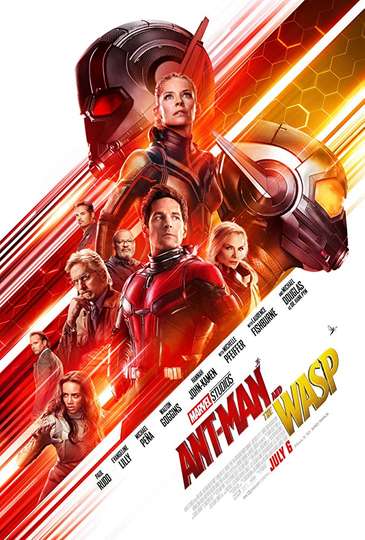 "Real heroes. Not actual size."
Showtimes & Tickets
Just when his time under house arrest is about to end, Scott Lang once again puts his freedom at risk to help Hope van Dyne and Dr. Hank Pym dive into the quantum... Read the Plot