'Mrs. Doubtfire' Musical to Premiere This Fall in Seattle Before Broadway Run
The arrival of "Mrs. Doubtfire" the musical has been announced.
The stage adaptation is set to open this fall in Seattle, Deadline reports. Performances will begin Nov. 26 at the 5th Avenue Theatre, and opening night is scheduled for Dec. 13. The show will run through Dec. 29.
The musical is based on the 1993 film "Mrs. Doubtfire," which starred Robin Williams as a divorced dad who lost custody of his kids. A struggling actor, he decided to disguise himself as an older woman to be hired as their nanny and spend more time with them. The film also starred Sally Field and Pierce Brosnan, and was directed by Chris Columbus.
"Mrs. Doubtfire" is eventually headed to Broadway. Casting remains to be announced, but in the meantime, we know Jerry Zaks is set to direct and Lorin Latarro will choreograph. Tony nominees Karey Kirkpatrick and John O'Farrell are writing the book, with Kirkpatrick working with Wayne Kirkpatrick on the music and lyrics. The production's music supervisor will be Ethan Popp.
Kevin McCollum is producing and it is presented by special arrangement with Buena Vista Theatrical. McCollum was the one who announced the dates of the Seattle run, indicating progress for the project. There have been plans to bring "Mrs. Doubtfire" to the stage as a musical since at least 2015. With the new creative team announced in August 2018, it now seems that the show will finally go on.
[via: Deadline]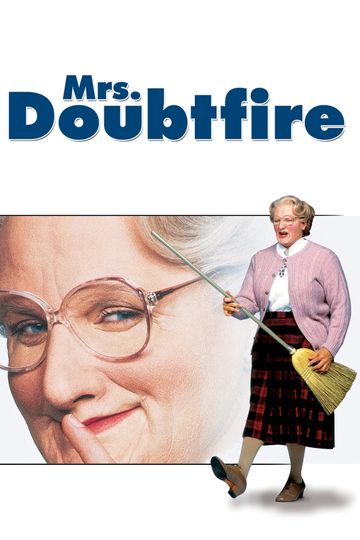 "She makes dinner. She does windows. She reads bedtime stories. She's a blessing... in disguise."
Loving but irresponsible dad Daniel Hillard, estranged from his exasperated spouse, is crushed by a court order allowing only weekly visits with his kids. When Daniel... Read the Plot