Netflix's 'Gerald's Game' Trailer Is Fifty Shades of 'Horrifying,' Even to Stephen King
Carla Gugino told Moviefone all about her "incredibly intense" experience filming "Gerald's Game," and now you can get a taste of it in the terrifying official trailer.
Netflix's adaptation of the Stephen King horror novel will be ready for streaming September 29.
Netflix's simple tease for the film reads, "Breaking free will require more than keeping her sanity." When tweeting out the trailer, Netflix included a quote from King himself, who called director Mike Flanagan's movie, "Horrifying, hypnotic, terrific. It's gonna freak you out."
Here's the trailer, starring Carla Gugino and Bruce Greenwood:The movie, like the novel, follows married couple Jessie and Gerald, whose sex game in a secluded cabin goes awry when Gerald dies and Jessie is left handcuffed to the bed with no means of getting free.
"The biggest obstacle, when it comes to an adaptation for this, is that the protagonist is handcuffed to a bed, alone in a room, for the duration of the novel," director and co-writer Mike Flanagan told EW. "Everything that happens is happening entirely in her head, and in her memory, and it's very hard to present that in visually compelling way."
Watch what happens September 29 on Netflix.
Want more stuff like this? Like us on Facebook.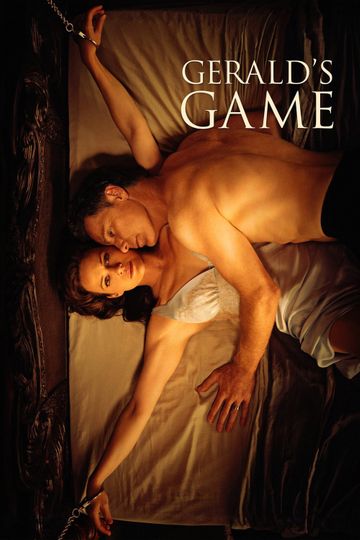 "Some games you play. Some you survive."
1 hr 44 min
Sep 29th, 2017
When her husband's sex game goes wrong, Jessie (who is handcuffed to a bed in a remote lake house) faces warped visions, dark secrets and a dire choice. Read the Plot