What's New on TV, Netflix, Digital & DVD/Blu-ray This Week: April 9-15
At a loss for what to watch this week? From new TV, we've got you covered.
New on DVD and Blu-ray
"The Greatest Showman"
It's everything you'll ever want, and it'll never be enough! Hugh Jackman's musical blockbuster is arriving this Tuesday, April 10 on Blu-ray, DVD, 4K UHD, and VOD. Extras include the must-have sing-along version (available on iTunes), behind-the-scenes featurettes, and commentary from the stars.
Check out this exclusive clip from the extras, with Hugh Jackman, Zendaya, Zac Efron, and Rebecca Ferguson talking about the amazing choreography in the film:"Proud Mary"
Taraji P. Henson plays titular hit woman Mary, whose life is turned around when she meets a young boy during a professional hit, in this action thriller out on DVD/Blu-ray April 10. Extras include three behind-the-scenes featurettes.
Here's an exclusive clip from the featurettes, with Taraji and filmmakers examining the final battle scene. Mild spoiler alert!"Molly's Game"
Jessica Chastain stars as Molly Bloom in this drama biopic about the real-life Olympic-class skier who ran the world's most exclusive high-stakes poker game for a decade before her arrest. Idris Elba, Kevin Costner, Michael Cera, Jeremy Strong, Chris O'Dowd, and Bill Camp costar in the movie, which is out on Blu-ray, DVD, and On Demand April 10. The film comes with the behind-the-scenes featurette "Building an Empire," with writer/director Aaron Sorkin and Jessica Chastain talk about Molly Bloom's remarkable story.
New Video on Demand, Rental Streaming, and Digital
"Maze Runner: The Death Cure" The third and final "Maze Runner" movie earned itself months of headlines for Dylan O'Brien's on-set injury, but the film did pretty well in theaters. It's coming to Digital on Movies Anywhere April 10, and then April 24 on DVD, Blu-ray, and 4K Ultra HD. The film comes with 90 minutes of extras, including commentary, deleted and extended scenes, a gag reel, and a behind-the-scenes look at the evolution of the cast's friendships over the years.
"12 Strong"
Chris Hemsworth and Michael Shannon lead this war drama set in the days following 9/11, when an elite U.S. Special Forces unit was chosen to be the first U.S. soldiers sent into Afghanistan for a dangerous mission. "12 Strong" is out on Digital April 10, then May 1 on Blu-ray and DVD. The Blu-ray Combo Pack includes "12 Strong: The Making of an Impossible Mission" and "Monumental Effort: Building America's Response Monument." "Hostiles"
In this Western out April 10 on digital, Christian Bale stars as a legendary Army captain who reluctantly agrees to escort a dying Cheyenne war chief and his family through treacherous terrain and back to their tribal lands. Rosamund Pike, Wes Studi, Jesse Plemons, Adam Beach, and Ben Foster co-star in the acclaimed film, which comes out on Blu-ray and DVD April 24. The release comes with the three-part documentary "A Journey to the Soul: The Making of Hostiles."
"Den of Thieves"
Gerard Butler, Curtis "50 Cent" Jackson, and Pablo Schreiber star in this gritty crime drama available on digital April 10, then April 24 on Blu-ray, DVD, and On Demand. The release comes with an extended unrated version, plus an alternate ending, outtakes, deleted scenes, and filmmaker commentary.
"Wildling"
This horror fantasy starring Liv Tyler arrives in select theaters and on VOD/Digital HD this Friday, April 13. Bel Powley plays Anna, who spends her entire childhood in a single room under the care of a mysterious man she only knows as "Daddy" (Brad Dourif). He makes her fear the "Outside" by telling her of the "Wildling." At age 16, Anna is freed by small-town sheriff Ellen Cooper (Liv Tyler). But as she begins to flourish as a young woman, a series of unsettling events unfolds. Watch the trailer.
"An Ordinary Man"
Sir Ben Kingsley stars as an infamous war criminal and former general spending his life on the run from international authorities in this drama/thriller in theaters and on VOD/Digital April 13. When he's suddenly moved to a new hideout, he develops a relationship with the maid (Hera Hilmar) that looks after him. But when he discovers that she is actually an agent hired to protect him, he makes a decision that will drastically change both of their lives. Watch the trailer.
"Lost in Space" Season 1 (Netflix Original)
Danger is ahead for Will Robinson and company in Netflix's reboot of the 1960s "Lost in Space" series. Toby Stephens, Molly Parker, and Parker Posey (as Dr. Smith) star in the 10-episode first season, which streams Friday, April 13.
"In the year 2046, the Robinson family and the spaceship Jupiter 2, one of several Jupiter ships, encounters a rip in spacetime and crashes on an unknown planet. Stranded light years from their intended destination, the Robinsons and other colonists marooned with them battle a strange new alien environment and their own personal demons as they attempt to leave the planet."
"I Am Not An Easy Man" (Netflix Film)
This French comedy looks promising. Check out the trailer below, and watch the film this Friday.
"He's spent his life ogling women. Now he's at their mercy. To survive in this strange new world where gender roles are reversed, he'll have to grow up fast. A film by Eleonore Pourriat, inspired by her short film 'Oppressed Majority.'"
"Chef's Table: Pastry" (Netflix Original)
Yum yum yum. Dessert will be served this Friday, April 13, as the world's most renowned pastry chefs gather for "the sweeter side" of "Chef's Table.""Come Sunday" (Netflix Film)
Chiwetel Ejiofor stars in this drama about renowned fundamentalist preacher Carlton Pearson, whose crisis of faith sends him on a new spiritual path that jeopardizes everything he holds dear. Martin Sheen, Condola Rashad, Jason Segel, Danny Glover, and Lakeith Stanfield co-star in the film, which premiered at Sundance and arrives on Netflix April 13.
"The Magic School Bus Rides Again" Season 2 (Netflix Original)
The bus is back for a second season, with Kate McKinnon voicing Miss Fiona Felicity Frizzle. Get on board starting this April 13.
TV Worth Watching
"The Walking Dead" Finale, "Fear the Walking Dead" Premiere (Sunday on AMC at 9 p.m.) "The Walking Dead" Season 8 is finally ready to end All Out War with Episode 16, "Wrath," from 9 to 10:10 p.m. on April 15. That will be followed by the premiere of "Fear the Walking Dead" Season 4, which will include Morgan Jones (Lennie James) crossing over from TWD to FTWD. The "Fear" premiere runs from 10:10 pm - 11:17 p.m. with this synopsis: "A lone traveler's wearying journey is interrupted by new acquaintances, some who become friend, others who become foe."
"New Girl" (Tuesday on FOX at 9:30 p.m.)
The final goodbye begins this week. Zooey Deschanel's series is back for its seventh and final season on April 10. There will only be eight episodes, starting with "About Three Years Later":
"Picking up approximately three years later, Jess (Zooey Deschanel) and Nick (Jake Johnson) return from a European book tour; Schmidt (Max Greenfield) and Cece (Hannah Simone) celebrate their daughter's birthday with a party, where Jess runs into her ex; Winston (Lamorne Morris) and Aly (Nasim Pedrad) try to pick a pregnancy photo."
"The Expanse" (Wednesday on Syfy at 9 p.m.)
Syfy's fantastic sci-fi series starring Thomas Jane, Shohreh Aghdashloo, and Steven Strait returns April 11. The Season 3 premiere is titled "Fight or Flight":
"The Rocinante crew deals with the fallout over Naomi's (Dominique Tipper) betrayal while caught in the middle of the war between Earth and Mars; Avasarala (Shohreh Aghdashloo) and Bobbie (Frankie Adams) hatch an escape plan.
Want more stuff like this? Like us on Facebook.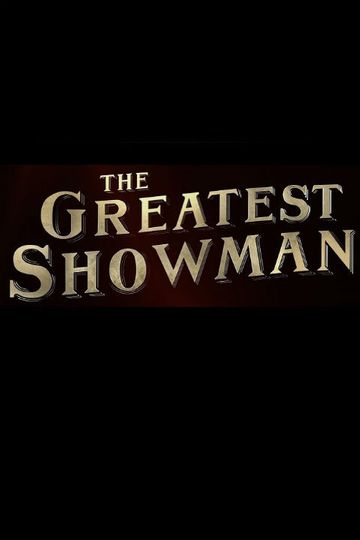 "The impossible comes true."
1 hr 45 min
Dec 20th, 2017
The story of American showman P.T. Barnum, founder of the circus that became the famous traveling Ringling Bros. and Barnum & Bailey Circus. Read the Plot