Now There's a Rumor Bond Producers Want Henry Cavill as Next 007
The name's Kent, Clark Ke -- er, Bond, James Bond.
If Henry Cavill is done as Superman, maybe he can start as 007? Or not. You can't trust a single rumor about the James Bond world. It's a sea of speculation and then you turn around and Cary Fukunaga is suddenly director.
But if "Bond 25" can still attract top name talent like Fukunaga, there's clearly still life in that shaken martini.
So now we return to the other rumors -- who might replace Daniel Craig after "Bond 25." Everyone under the sun has been mentioned at one time or another, including Henry Cavill.
Now gossip site Crazy Days and Nights has revived the Cavill rumor with a revealed Blind Item:
Blind Items Revealed #5
The producers of this long running franchise don't care at all about the cloud swirling around the head of this foreign born former superhero. They want to cast him as their next replacement.

Henry Cavill/James Bond
Do they? Maybe. But don't take it from this rumor any more than you'd take the Idris Elba rumors that Idris Elba keeps trying to shoot down.
It's clear the producers are busy with the current movie, which just moved its release date to accommodate the new director. We can go back to serious speculation when "Bond 25" is finished; by then, the producers may even have an official announcement on the new person.
They may want to surprise us, like they did with Danny Boyle and then Cary Fukunaga. Or we could indeed get Henry Cavill, or one of the other million names recycled over the past few years. No matter who is picked as the new James Bond, there will be complaints. There were complaints about Daniel Craig, too. (Remember the blond Bond dismay?)
"Bond 25" now has a release date of February 14, 2020. Yes, Valentine's Day. If Henry Cavill takes the producers to the premiere as his date, then maybe we'll start to believe this rumor.
[Via: ComicBook]
Want more stuff like this? Like us on Facebook.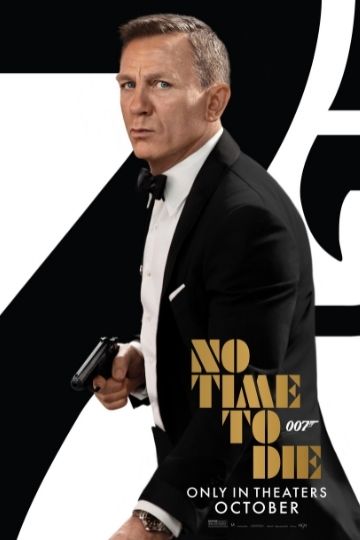 "The mission that changes everything begins…"
Bond has left active service and is enjoying a tranquil life in Jamaica. His peace is short-lived when his old friend Felix Leiter from the CIA turns up asking for... Read the Plot