Oscar Winner Brie Larson: Where I Got My Strength and Confidence
Brie Larson walked away with an Oscar after cleaning up the rest of awards season, but the "Room" star says if it weren't for choosing the right path when faced with many crossroads, she would not be where she is today.
"I personally had many moments of crossroads http://www.cialispharmaciefr24.com/cialis-pas-cher-boulogne-billancourt/ -- probably hundreds of moments of crossroads where I could go the way that people were telling me to go, or I could go the way that felt right within me," the actress told reporters backstage Sunday after accepting her big award. "And it took me 20 years to be standing here on this stage, but I wouldn't want it any other way: To be so grateful for all of the hardships that it took to get here and to not be discouraged by it."
ALSO READ: Oscar-Nominated Songwriter Lady Gaga's Best Career Advice
So, just what got Larson through trying times?
"I think to live this life, it's a bizarre combination of being plastic and incredibly stubborn and also really curious about what this life holds; to have no expectation, but to have an idea about a beautiful horizon that's in front of [you and you're] constantly moving towards it," she says.
So how stubborn could she be?
"There were many times that I would go into auditions and casting directors would say, 'It's really great. Really love what you're doing, but we'd love for you to come back in a jean miniskirt and high heels,' " she said. "I had no ‑‑ there's no reason for me to show up in a jean miniskirt and heels other than the fact that you want to create some fantasy, and you want to have this moment that you can reject. That's the craziest part. And so for me, I ‑‑ I personally always rejected that moment."
Continued Larson: "I tried maybe once, and it always made me feel terrible because they were asking me to wear a jean miniskirt and heels to be sexy, but a jean miniskirt and heels does not make me feel sexy. It makes me feel uncomfortable."
These instances are something Larson has been able to apply to her roles.
"Learning for me what it took to feel confident and strong, and take what these people were trying to get to exude out of me come from a personal place, and from my place, and trying to represent in film women [who] I know, women [who] I understand, complicated women, women [who] are inside of me -- that became my mission," she said. "And every time I was put in front of an opportunity where I had to decide in those moments, do I or do I not wear a jean miniskirt? They became huge moments for me of confidence." -- Dahvi Shira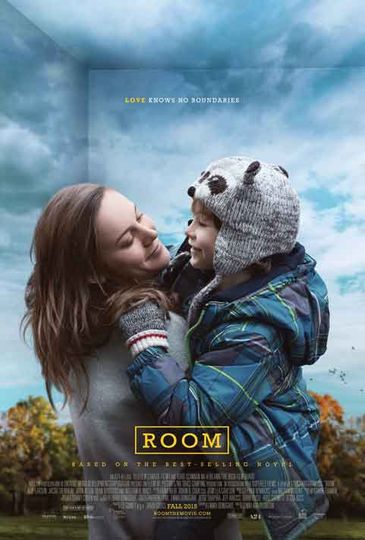 "Love knows no boundaries"