New 'Overboard' Trailer Turns Rich Jerk Into Meal-Prepping Dad
Who wouldn't love having a fake husband/slave to cook, clean, and watch the kids?
In the new trailer for the "Overboard" gender-swapped remake, Kate (Anna Faris) may feel a teensy bit bad for duping millionaire jerk Leonardo (Eugenio Derbez) into thinking he's her poor, construction worker of a spouse after he gets amnesia from a boating accident.
But then he teaches one of her daughters how to ride a bike, organizes the refrigerator, and even takes her dancing. Suddenly, the situation no longer feels like "poetic justice" but something real.
"You guys are good together," notes Kate's bestfriend (Eva Longoria).
The 1987 original movie became beloved due to the insane chemistry between Goldie Hawn and Kurt Russell. Will similar sparks fly between Faris and Derbez? The trailer focuses more on Leonardo's bumbling attempts at construction work, but we did get a brief glimpse of a salsa scene.
"Overboard" opens in theaters April 13.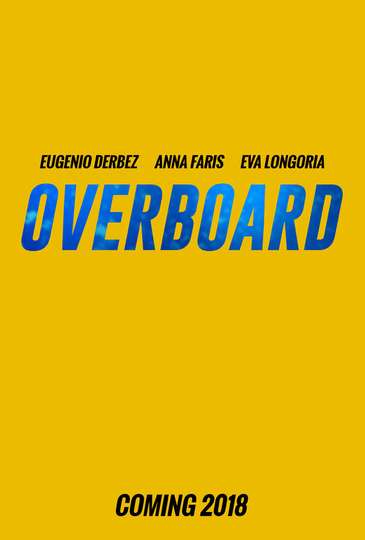 "A riches to rags story. If only he could remember it."
A spoiled, wealthy yacht owner is thrown overboard and becomes the target of revenge from his mistreated employee. Read the Plot