Patrick Dempsey Opens Up on Reunion With Wife, 'Shocking' Fan Reaction to McDreamy Death
Derek Shepherd may be gone from "Grey's Anatomy," but Patrick Dempsey's life is more -- wait for it -- McDreamy than ever.
Dempsey just talked to the Evening Standard in some early promotion for "Bridget Jones's Baby," where he plays the new guy in Bridget's love triangle. The ES noted that Dempsey's wife Jillian Fink was with him. She had filed for divorce from him in January of last year, but their divorce proceedings have reportedly stalled. The writer asked Dempsey if they had reconciled.
"Yeah, I think so," he said. "You have to work at everything. And you cannot do everything. Something has to be sacrificed." He's sacrificing some time on the racetrack (he owns his own team) to hang out with his daughter and twin sons. The story noted that he's assistant soccer coach for his sons' team, he's teaching all three kids to cook, and when he considers a project he looks for something that will set a good example. "You do think: 'how much violence is in the script? Is it necessary violence? Is this the right step for the career? Does this change the game?'"

To many fans, Dempsey will always be McDreamy, and he talked about the fan reaction to the character's death last year.
"They're still upset I'm not there. It's shocking, sometimes, what people say. I don't know if it's just the nature of television, or being able to watch something so close on your iPhone or your iPad, that the intimacy or relationship with that character makes them more like a family member... or a lover." He said some of the things fans send are explicit. "That's the thing that's either good or bad about social media. You don't know who's sending it. They can hide behind whatever name you come up with, and those things can either be empowering or dangerous."
It's a really interesting interview, you should check out the whole thing.
Ellen Pompeo (Meredith Grey) also recently revisited the fan outcry, after Entertainment Weekly noted that more than 100,000 fans had signed a petition calling for "Grey's" to bring back Derek, or even boycott the show:
"Nobody wanted to lose Patrick — everybody knew how valuable he was to the show. It wasn't a choice that we had. We both signed a two-year contract to renew, so it was a situation that came up very abruptly and nobody expected it to happen. What upset me was how Shonda [Rhimes] was attacked. The stuff about me being hurt by the fans saying that they weren't going to watch anymore if he wasn't part of the show didn't feel good, but I understood it. I understood their anger. We were sad to lose him, too, but what really disappointed me was the way that people attacked Shonda as if she had some choice. She's explained why the character has to end that way, because if the character rides off into the sunset on a white horse, why would he ever leave Meredith? Then that love story is ruined. If he were just to walk away gracefully, he's no longer the knight in shining armor. And fans are always going to want him to come back, so I was just disappointed in the hate that Shonda got. I felt pretty protective of her in that moment and I was pretty disappointed that she got the blame for something that really wasn't her fault at all."
At least now everyone has moved on, and hopefully in a more positive direction. You can watch Dempsey in "Bridget Jones's Baby" this September.
Want more stuff like this? Like us on Facebook.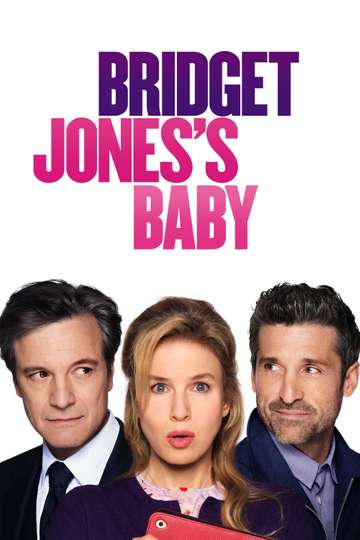 "Relationship status: beyond complicated"
After breaking up with Mark Darcy, Bridget Jones's 'happily ever after' hasn't quite gone according to plan. Fortysomething and single again, she decides to focus... Read the Plot